We have customer testimonials from a number of our services. Take a minute to read through and see what our clients say about us!
I used Angie's List to identify Greene Solutions for a home energy audit. I was pleased with that service and went onto have my attics insulated and some other smaller energy-saving services done.
I used this company in my previous house. We moved to this house last summer and found their ad in a local flyer. I called and they came to give a free energy audit.
Very professional, family run business. Everyone is courteous and respectful of clients home and time. Highly recommend!
They did a great job. They did the insulation for our home.
Greene Solutions, LLC. added insulation to the attic and sealed gaps in ductwork in the basement. They completed work on time and didn't leave any mess behind. Very happy with the work they did.
As I was taught I got other estimates. Four of them and I estimated doing the job myself.
Greene Solutions found air leaks around my house, they added a foot of insulation in attic, and insulated entire basement inside & around the foundation. Greene Solutions did an excellent job and cut my electric bill in half.
I LOVE Greene Solutions. I was not surprised when Thomas told me that my basement and crawlspace were under-insulated and that my house was leaky as a sieve. I WAS surprised by the reasonable price they charged to change all that.
Nancy was great to work with when she did a complete home energy audit. Nancy found that I had some problems with the insulation in my crawlspace, laundry room, and attic that were contributing to high moisture in the house and mold growing in some of the living areas of the house.
Installed a Radon Mitigation System in the three crawl spaces in my basement. There are two pipes sunk below the basement floor placed close to the wall to draw out the radon gas.
Service on both days was great. Duck and his crew just finished up weatherizing/adding insulation and was very impressed with their work. Top notch and would highly recommend.
The service provided was very courteous and professional. The team arrived promptly the day of installation around 8:30 am and were done before 4 pm. The team was great about asking our feedback during the project and willing to communicate throughout the process and answer any questions we had.
Wow! fabulous, great job. Thank you so much.
Jason and Luke were very professional and neat with insulating the attic space. Nancy performed an AEP audit which highlighted areas of concern in the house (like fireplace air leaks) and tips on how to save energy.
Donald and Owen did a thorough and professional job, doing the little extras needed and as promised. They kept me informed throughout the project, having me inspect their work several times during the four hour project.
Pages
Latest Blog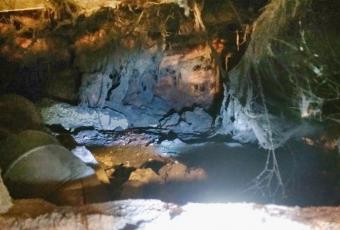 Here at Greene Solutions, we like attics, crawlspaces and basements a lot. It's a good thing, because we spend a lot of time in them! And while houses are, for the most part, structurally the same (... Read more