We have customer testimonials from a number of our services. Take a minute to read through and see what our clients say about us!
Super responsive. Did excellent work. Now that the weather is getting colder, there is a noticeable effect in the spaces they insulated.
What a pleasure it was to have a crew come in, do tier job and actually ave fun doing it while being professional at the same time. I highly recommend Greene Solutions! The initial consultation showed us where we were losing a lot of energy.
All the guys that worked here were very nice and knowledgeable. They worked hard and cleaned up afterwards. We are very excited to see a lower heating bill the winter. I'm very pleased.
This was a challenging job in a very old house. The job was completed in one day due to the hard working employees. They were polite, competent and careful. I did discover a small section that was not completed on the day of work.
Greene Solutions just finished the second project in two years for us and we recommend them highly. Spray foam and encapsulation of our crawl space last year. This year, radon pump, adding blown insulation in the walls of our addition and entire attic. Great attitude, work ethic and quality work!
Of the 5 companies I contacted Greene Solutions was the only one to provide a solution that was specific to the needs of the house. Tyler and Pearse took the time to explore different problem areas, consult with their team a come up with a strategic course of action.
Service on both days was great. Duck and his crew just finished up weatherizing/adding insulation and was very impressed with their work. Top notch and would highly recommend.
The service provided was very courteous and professional. The team arrived promptly the day of installation around 8:30 am and were done before 4 pm. The team was great about asking our feedback during the project and willing to communicate throughout the process and answer any questions we had.
Wow! fabulous, great job. Thank you so much.
Jason and Luke were very professional and neat with insulating the attic space. Nancy performed an AEP audit which highlighted areas of concern in the house (like fireplace air leaks) and tips on how to save energy.
Donald and Owen did a thorough and professional job, doing the little extras needed and as promised. They kept me informed throughout the project, having me inspect their work several times during the four hour project.
The sales rep, Tyler Greene, was very thorough in his explanation of what needed to be done and how the work would be performed. The two man crew - Thomas and Luke - were diligent, knowledgeable, and courteous. They did an excellent job in both the install and the clean up.
Greene Solutions was contracted through Arrow Roofing and Siding to blow fiberglass insulation into the attic. Duck and T2 got right to work, finished ahead of time, and cleaned up afterwards.
Smoothly from the moment I called to make appointment to the finish. Thomas spent time evaluating our energy loss and explained the entire process. Duck and T2 (aka the other Thomas) came in and took care of my home like it was their own.
Pages
Latest Blog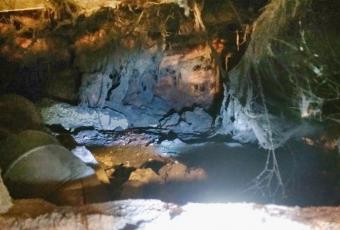 Here at Greene Solutions, we like attics, crawlspaces and basements a lot. It's a good thing, because we spend a lot of time in them! And while houses are, for the most part, structurally the same (... Read more