We have customer testimonials from a number of our services. Take a minute to read through and see what our clients say about us!
I had 3 consultations about insulating attic space. Mr. Greene absolutely was the most honest and helpful.
My experience with Greene Solutions to install insulation was a 10 out 10 in every aspect, from my contact with Tom, the owner, to working with the... Read More
We recently closed out a major project to improve the heating and cooling efficiency in our home. Greene Solutions was one of many companies that we met with to discuss our issues and develop a plan to revolve them and after a thorough meeting with Thomas Greene, the choice was clear.... Read More
Just called for estimate brought out a professional and we determined that I did not need any insulation in my attic but great service
Five star rating for Greene Solutions. They're not selling you what they have, they're telling you what you need. Knowledgable, professional, and high integrity. Two thumbs up.
Greene Solutions is a professional run company from top to bottom!
Thomas did a thorough energy use audit of our home with a thermal camera, a blower test, and an air quality analysis. He did a wonderful job! He showed us where we could best use our money in improving our energy efficiency and the air quality in our home.
I cannot say enough amazing things about this company, Thomas and all the guys on the crew who came out to my home. I live in an older home and it was never maintained prior to my purchase and the insulation in the attic and garage was original. On a 90 degree day(with a brand new, top of the line...
Read More
They took their time to review the project and make some welcome changes. They were quick, efficient, and professional during the entire process of evaluating the project and performing the work.
I highly recommend Greene Solutions. Thomas Otayco gave an estimate and explained in detail what I needed in my attic. After my meeting with Thomas, I then spoke with Katie to get more details on Columbia Gas rebates. Not long after, I scheduled the job. The installers were excellent. They did the...
Read More
We called Greene Solutions because our upstairs was hotter than our downstairs and thought it was an attic insulation problem. Thomas came out and checked our attic, basement, vents, and duct work and discovered that AC air was leaking through the ducts in the basement and probably throughout the...
Read More
Fantastic contractor!! Always showed up on time and was the most reasonable of all the quotes we received. On installation day Pierce and Harvey arrived on time and explained the process (including taking before pictures of the current state of my attic).
We've had Tom come out for several work items at our residence, including improving (and in some cases replacing) our old insulation.
We recently bought an older home and have been experiencing attic temperature much higher than the rest of our home so we sought out Greene solutions to see what/if there were any issues & possible solutions. Scheduling was easy.
Our house was built in 1923. Installing extra ducts was not an option. Greene used Areoseal to seal all of the holes and gaps in the existing ducts and thus delivered more warm air throughout the house.
Pages
Latest Blog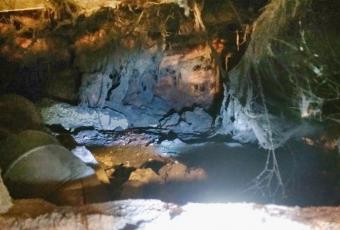 Here at Greene Solutions, we like attics, crawlspaces and basements a lot. It's a good thing, because we spend a lot of time in them! And while houses are, for the most part, structurally the same (... Read more