We have customer testimonials from a number of our services. Take a minute to read through and see what our clients say about us!
Tyler was very professional and knowledgeable about the process and product. I was happy the way he talked me through every thing. He wasn't pushy and was very down to earth. He was willing to take as much time as needed for me to understand everything.
This company did a great job! From the day Thomas came out to meet with us to give us an estimate until the job was completed, we felt completely comfortable with what needed to be done. In the attic, they sucked out all the insulation, sealed everything, and put new insulation in.... Read More
This is a fantastic company who does exactly what they promise. They were quick to come out and provide an honest quote, very good pricing and even better quality and customer service. Went above and beyond to finish the job right and take a lot of pride in their work.
To whom it may concern:  I would like to let you know of the fine work done in filling my attic with insulation.  The 2 technicians, Thomas and Pearse,
Thomas came out to my house and didn't try to sell me, he demonstrated in irrefutable fashion just how "leaky" my house was. My house is 45 years old and had barely been insulated in the attic and basement. Our heat pump ran continuously and had it's electric burners on most of the time.... Read More
Everything went amazingly well and the results of their Aeroseal duct sealing service has been 
spectacular. We have noticed a consistent temperature throughout the entire house and we anticipate 
A 2-man team came out to insulate my cantilever bump out more securely. Thomas was the lead tech and he was accompanied by Pierce.

The installers were very thorough and efficient. Covered the flooring to protect it from the equipment, and cleaned up afterwards. Highly recommended this company. Great to work with, the salesman, installers and the office workers, all very professional.
I highly recommend this company.Rick came out and gave us an estimate.He was very professional and friendly.He took an infared camera and showed me where we were losing heat.(spot lights etc)
This is how it should be when working with people. From the 1st visit with Tom for the inspection/quote to the day of the work was completed by T-2 and his crew (he paid me to say that guys).
We are glad we got the attic insulation done by Geene. Tom greene is an excellent person to work with. He did not try to sell things I don't need. He measured the insulation, pointed out areas which needs improvement and quoted a very reasonable price.
Highly satisfied with the quality of work and professionalism of everyone at Greene. Recommended.
I had a great experience working with Rick and team from Greene Solutions. They were able to quote me a fair price and connect me to an electritian to do some work prior to getting new insulation put in.
After getting several estimates for spray foam insulating rim joists I decided to go with Greene Solutions and I'm happy we did. Thomas took the time pointing out areas he would address if it was his house.
Professionalism from start to finish. Greens solutions president, Thomas, came to our home to provide a crawl space, foam insulation quote. He took the time to explain the process, details of what was needed, and where our insulation was lacking or non-existent.
Pages
Latest Blog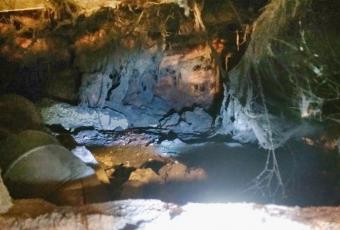 Here at Greene Solutions, we like attics, crawlspaces and basements a lot. It's a good thing, because we spend a lot of time in them! And while houses are, for the most part, structurally the same (... Read more