We have customer testimonials from a number of our services. Take a minute to read through and see what our clients say about us!
Greene Solutions came out and walked me through all the places in my home I might effect energy savings, by insulating, caulking, modifying, upgrading, etc. The information they provided to me was thorough and clear, and will serve as a plan for me, going forward, to tighten up my home.
Thomas Greene from Greene Solutions came out and reviewed our home and listened to our needs. Thomas told us what Greene Solutions could do for us and how much it would cost. What a pleasure it was dealing with such a friendly young man that listened to our needs,Thomas was very personable.
They are very responsible and did a good job with the work. It really helped with controlling the temperature in our closet which is adjacent to the attic. The were prompt, courteous, and the pricing was fair.
We had Greene Solutions do an energy audit of our home. Greene Solutions showed us on his infrared instrument where insulation was weak and where we were losing energy. They were very booked up which is a good sign but worked our small job in sooner then expected.
Pearse arrived on time and he was very professional and personable. Pearse showed us where we could save energy by using hvac tape, vents, insulation and lighting. Pearse was very very thorough, the energy audit lasted about an hour.
Greene Solutions performed an energy audit on our home. They then came out to seal our ductwork using Aeroseal and they insulated the attic of our home.We are very happy with the work that Greene Solutions has done.
Thomas Greene was my primary contact through the entire process, from the audit to the completion of the project. He was thorough, professional and patient. I had a lot of questions, all of which Thomas took the time to explain in layman's terms.
Insulated attic and fixed some open areas needing insulation. I had ice backing up over the garage last winter due to heat escaping form the house. Greene Solutions provided expert consulting and provided a plan to solve several energy issues in my house.
Greene Solutions, LLC. Has so far responded quickly, arrived at the appointment ahead of time, were knowledgeable, informative, and were able to schedule when we needed.
My review for Green Solutions is they are very professional yet very personable. They were mannerly, clean, worked well as a team, came on time, went to work right away and were out in a reasonable amount of time.
On December 28, 2015, Greene Solutions sprayed foam in the crawl space rim joints of my condo. I appreciate that one of the workers phoned to tell me that they were running late and the approximate time of their arrival. The workers were polite and efficient.
Everything was perfect. They were on time, fast, and clean. The workers kept me informed of everything they were doing, and let me see the work. I can already feel the difference from what I had to what i have now. I cannot say thanks enough for doing a great job.
The crew arrived on time, was very polite, nice, etc. Finished in ~3 hours or so. Cleaned up after themselves well. Appeared to do very thorough work -- all the nooks and crannies filled in. We had used Greene Solutions years ago for attic and other insulation and were happy to use them again.
Our energy audit was conducted in December and involved some thermal imaging and other testing to identify points of heat loss. Dwayne did this, and I'd concur with others who've reviewed the company in saying that he was punctual, professional, and helpful.
Greene Solutions installed insulation in crawl space they are a very professional family run business. Everyone is courteous and respectful of clients home and time. Highly recommend!
Pages
Latest Blog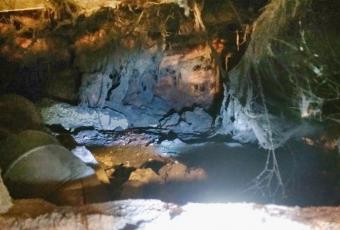 Here at Greene Solutions, we like attics, crawlspaces and basements a lot. It's a good thing, because we spend a lot of time in them! And while houses are, for the most part, structurally the same (... Read more