We have customer testimonials from a number of our services. Take a minute to read through and see what our clients say about us!
After an AEP energy audit I contacted Greene Solutions to insulate my crawl space and rim joists. At their suggestion they also sealed the joints of my main line heating duct. They were willing to work worth me to find a solution that met AEP targets as well as my somewhat limited budget.
I purchased a Big Deal for $75 for whole house and attic infrared energy inspection plus $500 credit towards insulation. The service went really well and they did a great job.
I contacted Greene Solutions by e-mail through Angie's List on February 21 and they responded the next day. They came and did an inspection of the house as well as a free energy audit in conjunction with AEP.
I had an Angie's list coupon for a home energy assessment. Tom came out to the house, when through the house with the infrared gun looking for cold spots/drafts. Also, assessed insulation in the roof and basement. Pointed out a number of helpful ways to improved energy efficiency.
They sealed all penetrations into & out of crawl space. They invited me to go below to check it out and I was impressed. The before and after blower door test indicated very positive results. |I do have one quibble. They hired a very competent person to weatherize the 2 doors.
Rick and his team are very courteous and professional. They added 2 inches of spray foam to the knee walls of a bedroom over the garage.
They started with a baseline blower test to see how leaky or house was. They sealed our attic and added blown insulation to bring us up to R60 (above code). They also fixed several (3) drafty doors and sealed a number of air leaks in the house.
I had a small water leak in my roof which was repaired by another Angie's List provider (Tim Newman Roofing) and they pointed out a problem with the insulation near the chimney chase. I contacted another insulation contractor and did not receive a call-back or any communication from them.
I used Greene Solutions for having some lights and chimney balloons installation. They are wonderful and will be coming back tomorrow for doing some attic insulation. They are very knowledgeable and know what they are doing.
FANTASTIC!!!!! Thomas was prompt to respond to my initial request. He was very thorough in his evaluation.. He is very knowledgeable about the work needed, materials used and choices available.
Our condo's insulation was not up to standard. We had 10" in the attic. The association hired Greene Solutions to add another 8". I was quite impressed with this installation. It was late August. The outside temperature was 92 degrees. They took their time to do a good job.
I live in a condo community in Westerville, OH, and recently had my attic inspected. I own a three-story condo and always found the top level to be much warmer in the summer.
Rick from Greene Solutions came to my house and performed the attic and outside home inspection as described above. Overall he spent about an hour with me and explained everything thoroughly.
The owner of Greene Solutions, Thomas came out and spent a few hours with us, asking the specific problems we found with air distribution over the years.
The day before the duct sealing, a separate contractor (provided as part of the sealing process) came to our house to clean the duct. Our house is only five years old and was surprised at the amount of drywall dust and other construction debris that come out of our system.
Pages
Latest Blog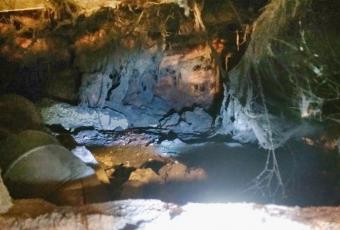 Here at Greene Solutions, we like attics, crawlspaces and basements a lot. It's a good thing, because we spend a lot of time in them! And while houses are, for the most part, structurally the same (... Read more