We have customer testimonials from a number of our services. Take a minute to read through and see what our clients say about us!
Highly recommend anyone looking to analyze the way your home uses/loses energy to have an audit by Green Solutions. The owner himself came out on time to our home, very professional, unbelievably thorough and cost efficient audit was conducted that opened our eyes to some serious issues we have.
I had a home energy audit and insulation installed where there were deficiencies.
Our house was in turmoil when we were given Tom Greene's contact info from AEP. Our 20 year old house was out of control with high electric costs (averaging over $500 month).
Great job, very responsive, high quality, took the time to show me results of thermal inspection. Will schedule additional attic work in spring. Crawl space looks and feels 100% better. Great quality work. Also included pipes, wires, duct boots. Very clean and professional.
Rick Greene and his crew are outstanding professionals. They really care about customer service and go the extra mile to provide information on why certain work should be completed. They are very friendly and professional, and complete the stated work in a detailed estimate in a timely manner.
Our condo's insulation was not up to standard. We had 10" in the attic. The association hired Greene Solutions to add another 8". I was quite impressed with this installation. It was late August. The outside temperature was 92 degrees. They took their time to do a good job.
Excellent work by Mr. Greene. Explained in detail the entire audit. Provided many suggestions as to what needed to be done. We are going to add more insulation to the attic. They even gave us a rebate on the energy audit for working with them on the insulation.
The entire crew from Greene Solutions was courteous, efficient, and professional. After reviewing the work that was to be done and the total cost, they quickly went to work.
I had found Greene Solutions from the monthly Angie's List publication. Mr. Thomas Greene was very helpful with insulating suggestions for the job. The job was porch insulation. Our crawlspace is an open space under an enclosed porch.
Greene Solutions came to our house for an insulation estimate for 2nd floor and crawlspace. They did a very thorough inspection completed by the owner Thomas Greene. Thomas explained everything well and went the extra mile digging into our tight crawlspace to see what was needed for this job.
Sprayed two-part closed cell foam into the exterior joist 'rim joists' of the unfinished basement, covered the crawl space floors with heavy plastic liner and sealed the edges, and sprayed the crawl space walls with the foam.
Greene Solutions installed new spray foam and fiberglass insulation in unfinished 3rd floor attic area. The company was professional, very knowledgeable & affordable. They had a quick turnaround time from the time of the quote to the actual install.... few weeks tops.
Green Solutions did a great job of insulating our house. They were professional, went above and beyond with the installation and I could already feel an improvement in the upstairs temperature (something we have been battling since we moved into the house) before they left.
Greene Solutions installed insulation and sealed up air leaks through outlets and wall switches. They also installed a bladder in my fireplace and sealed my ducts with Aeroseal. They were great.
After two months of high electric bills, I wanted to have an energy audit performed on my house. I was referred to Greene Solutions by a coworker. I called and set up an appointment with Thomas. The energy audit was well worth it.
Pages
Latest Blog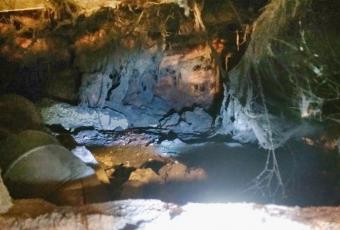 Here at Greene Solutions, we like attics, crawlspaces and basements a lot. It's a good thing, because we spend a lot of time in them! And while houses are, for the most part, structurally the same (... Read more