We have customer testimonials from a number of our services. Take a minute to read through and see what our clients say about us!
Rick Greene did an energy efficiency audit on our home. He was very thorough and gave us some good suggestions to save energy. We are going to have his company put a vapor barrier in our crawl space next week. Everything went well. We have done some of his suggestions so far.
Greene Solutions installed attic insulation, weather stripping 3 doors and sealing 2 windows. Timely and quality work at a fair price. Job went very well, they were efficient and cleaned up well after the job was done. We notice the effects of the insulation.
Rick Greene did an amazing job with the infrared camera which highlighted air leaks in our newly constructed home. He was able to show with pinpoint accuracy exactly where insulation needed to be beefed up and door seals addressed.
I had 10" of blown in fiberglass insulation added to attic to bring me to an R49 (approximately 1968 square feet of attic), weatherized the attic hatch, fixed the ventilation system in the attic (mine was all clogged up), extended the bath fan exhausts above the new insulation.
I had Greene Solutions come out to our house for an energy audit that I purchased on Angie's List as a "Big Deal." I was able to schedule an appointment quickly and Rick Greene showed up at the appointed time.
I had an energy audit done through Columbus Gas 2 years ago but on the day the auditor arrived, it was 60+ degrees and the thermal scan could not be done. The rest of the audit was done and we had the insulation work that was needed.
Blown insulation in attic above part of home. Fixed some problems at no cost. It went well. Snow delay brought a late start. Did some thoughtful and helpful work and prevent wasps from entering attic. Sealed vents. Clean and careful. Very polite, friendly.
Greene Solutions performed a home energy audit and follow up work. Rick Greene came to my house and ran a fan in my front door to simulate a wind outside, so he could determine what areas needed to be sealed.
I got great ideas on how to reduce my electric bill.
I was extremely pleased with Greene Solutions. Mr. Greene was very professional, explained what I needed to know about the audit in terms I could understand, and he explained the process as we went. He did a complete energy audit and I was surprised with the findings.
The guys were outstanding,very polite and very efficient on a hot day!!
Green Solutions did a great job of insulating our house. They were professional, went above and beyond with the installation and I could already feel an improvement in the upstairs temperature (something we have been battling since we moved into the house) before they left.
We got our house mega insulated many months ago by Greene Solutions. While working in the crawl space they discovered our sliding glass door above it was leaking. The wood was starting to rot. We had no idea. They finished everything, but left that area alone, waiting on our repairs.
Greene Solutions just finished the second project in two years for us and we recommend them highly. Spray foam and encapsulation of our crawl space last year. This year, radon pump, adding blown insulation in the walls of our addition and entire attic. Great attitude, work ethic and quality work!
I highly recommend Greene Solutions! We used their services on two separate occasions, once for foam insulation in our unfinished basement/crawl space and our attic. Every employee was professional, kind, and courteous. They worked fast and efficiently and were everything you could ask for.
Pages
Latest Blog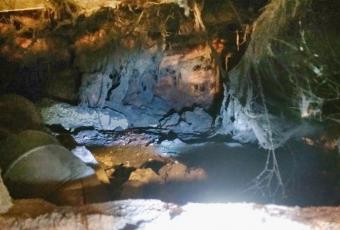 Here at Greene Solutions, we like attics, crawlspaces and basements a lot. It's a good thing, because we spend a lot of time in them! And while houses are, for the most part, structurally the same (... Read more