We have customer testimonials from a number of our services. Take a minute to read through and see what our clients say about us!
We used Greene Solutions for an energy audit through AEP and after going with the audit we decided to have them do the improvements that were stated. Greene Solutions team of Owen and Tommy came in and did a very professional installation.
I am so happy with the Team at Greene Solution! They made the whole experience simple. The owners came and began the morning by doing a blower test and keeping me informed throughout the process. They were there to introduce me to the team of men working to improve the efficient of my home.
Thomas Greene came out to do an energy audit after I had a new furnace and AC installed. He was extremely helpful explaining how to make the house more energy efficient. As a result I have scheduled them to do some work. I would definitely recommend their services.
I must confess that my journey to find an insulation company was a frustrating one. I started with the more well known companies, and to be honest, I felt like they didn't take me seriously. In fact, one wanted to charge me for the estimate and then cancelled the same day of the appointment.
As I was taught I got other estimates. Four of them and I estimated doing the job myself.
They did a great job. They did the insulation for our home.
Being a real estate broker I appreciate home features that create energy savings. I used Greene Solutions for many energy efficient projects for my 1963 built home.
I used this company in my previous house. We moved to this house last summer and found their ad in a local flyer. I called and they came to give a free energy audit.
Very professional, family run business. Everyone is courteous and respectful of clients home and time. Highly recommend!
Daniel was extremely thorough during our energy audit. We didn't realize how much energy/heating we were losing until he literally showed us using his equipment. He explained everything very well and answered all questions we had. We really appreciate his time and knowledge!
A prompt, professional and thorough team did a wonderful job insulating my attic. Strongly recommended! A+++
We had Pearse from Greene Solutions, LLC. come out and do an energy audit in our house that was built in 1900 - we have lots of spots that need improving. We decided to start with having the basement spray foam insulated as well as have the open crawlspace under a bathroom addition insulated.
Pearse O'Grady did great a great job. He walked me through the house and changed light bulbs and gave me great energy savings tips!! Thanks for being so friendly and helpful.
Greene Solutions came to my house and inspected thoroughly. Their recommendations made perfect sense. Glad to hire the company.
Greene Solutions installed insulation in crawl space they are a very professional family run business. Everyone is courteous and respectful of clients home and time. Highly recommend!
Pages
Latest Blog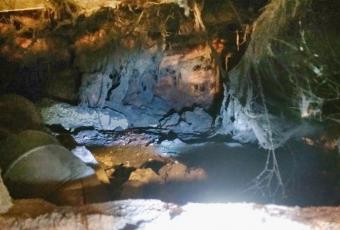 Here at Greene Solutions, we like attics, crawlspaces and basements a lot. It's a good thing, because we spend a lot of time in them! And while houses are, for the most part, structurally the same (... Read more