We have customer testimonials from a number of our services. Take a minute to read through and see what our clients say about us!
I was extremely pleased with Greene Solutions. Mr. Greene was very professional, explained what I needed to know about the audit in terms I could understand, and he explained the process as we went. He did a complete energy audit and I was surprised with the findings.
Our house was in turmoil when we were given Tom Greene's contact info from AEP. Our 20 year old house was out of control with high electric costs (averaging over $500 month).
Thomas was great. He not only went through what we would be doing but got me involved with the audit so I had a better understanding of what was going on in my home in terms or heat and energy. It was very informative.
Greene Solutions performed a home energy assessment for our house as part of the AEP GridSmart program. The assessment was offered at no cost by AEP and I would highly recommend it to anyone who is looking for ways to save money on their energy bills.
I am replacing my furnace and A/C and Columbia Gas and AEP both have rebate programs for energy efficient equipment that is installed. These companies require an energy audit to acquire the rebate. Thomas came out to do the audit for AEP.
Checked vents, lights, windows, insulation in attic, the furnace and AC. Filled out all the paperwork for AEP. Gave me 12 energy efficient light bulbs. Also gave tips on how to save energy and $$. Very excellent, was impressed with his professionalism.
Pages
Latest Blog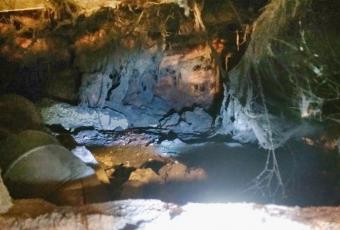 Here at Greene Solutions, we like attics, crawlspaces and basements a lot. It's a good thing, because we spend a lot of time in them! And while houses are, for the most part, structurally the same (... Read more