We have customer testimonials from a number of our services. Take a minute to read through and see what our clients say about us!
Luke and Owen did a great job! They were on time and got right to work. They covered the work area with drop clothes, installed the baffles, blew in the insulation, insulated the hatch and cleaned everything up.
The estimator arrived on time and did a through inspection of the attic. He recommended the low rating be increased to R-60. I agreed and ordered the insulation. The installers were very professional. The job took several hours. Afterwards they thoroughly cleaned the basement floor.
Growing up in the so-called "Energy Crisis" during the 1970s, I watched as my parents took many steps to make my childhood home more energy efficient and comfortable. They insulated the walls and attic. They installed storm windows. They purchased an energy efficient furnace.
Thomas Greene arrived promptly and provided a thorough evaluation of our home. Although he recommended several products, we opted to address the major issues.
They were able to solve some significant issue on air flow through ventilation. Identify, locate and repair significant cool or heat loss areas and properly repair or insulate. They also replaced all update can lights with cans that do not allow air to escape to the attic.
After having another company come out for an estimate that did not go well, I called Greene Solutions. They were very polite and professional on the phone, listened to what I wanted done and quickly scheduled an estimate appointment.
Green Solutions performed a very thorough energy audit to determine all our trouble areas. The thermal scan and blower door test were extremely beneficial in pinpointing where we were losing energy. They are very friendly, knowledgeable, and there are no hard sales tactics.
They did a very professional energy audit. I was concerned mainly about my office which gets extremely cold in the winter. So many other issues were found in the house. They put Extra insulation in the crawl space and weather stripping on some outside doors.
Mr. Greene came right out and although I could not use him he pointed out where cold air was coming into my house and cooling my water pipes.
AMAZING!!!! This company is the BEST!!! I would recommend this company to everyone!!!! Greene Solution has to be the BEST company I Have ever had in my house! It was truly amazing! The actual owners came out and explained the whole process to me.
Thomas performed an energy audit over several hours. He started with a general inspection, then used a thermal imaging camera to show us the cold spots (leaks) in our home. Next was a blower door test, which was also pretty cool.
My electric bill is high and keeps climbing so I wanted a professional to help me determine where there were problems that I could fix. The whole process was very interesting and I learned a lot.
Thomas Greene was a pleasure to work with. He explained thoroughly all issues involved, took before and after pictures for me, did a wonderful job. His crew was friendly, took care with my home and cleaned up well afterward. I would highly recommend Greene Solutions .
I am so happy with them. First of all, the man came out and went through a lot of information with me that I wasn't aware of. He explained terminology and made everything very clear on what needed to be done.
Thomas Greene performed an Energy Audit for our all electric home. He identified several areas that could use improvement and reduce our energy consumption.
Pages
Latest Blog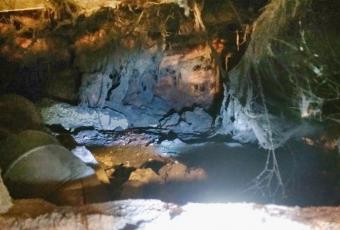 Here at Greene Solutions, we like attics, crawlspaces and basements a lot. It's a good thing, because we spend a lot of time in them! And while houses are, for the most part, structurally the same (... Read more