We have customer testimonials from a number of our services. Take a minute to read through and see what our clients say about us!
This was by far the best experience I've ever had with a company!! I have a 3 level front/back split. It's a small house maybe 1400 sq feet of living space. In the winter, all the heat stayed in the lower level. The utility room where the furnace is was very warm.
We recently bought an older home that was seriously in need of insulation. With the AC on constantly it was 89 degrees inside this past July. A friend recommended I call Greene Solutions.

Thomas did a great job. Was able to work around my timeline. Will definitely use them again.
Thomas and the crew were amazing. They were professional, clean, and even went above and beyond and did things that were not expected like hook together vents in the attic that were not connected!
Greene Solutions did an excellent job making my home more efficient by closing gaps in my duct work, adding foam to my basement, and insulation in my attic. The entire team, including Harvey, Pearse, and Thomas, was very professional and attentive.
Friendly, efficient, knowledgeable. Real pros! Highly recommended!
Sold our Bexley house to downsize and retire in Eastmoor. Mid-century ranch had 50's level in the roof. Went to the lawn&garden show at Fairgrounds and found the Columbia Gas free audit. Then contacted both Columbia Gas recommended contractors and others. Easy decision!
They did a great job. Very professional, friendly and helpful. I would highly recommend them.
One of my clients (I'm a realtor) found these folks, and they did a phenomenal job remediating a raccoon-infested attic for them. I called them a few months later to help get a home that was used only during the summer ready for year-round living.
I recently had Greene Solutions out to replace windows. Tom came out and he was direct, honest, offered a great product that was made local, and even ensured I had the right install team.
They are very friendly and knowledgeable.
My recent experience with Greene Solutions could not have been better! I selected them from a Columbia Gas recommended list, called and got a quick appointment for an estimate. Thomas was right on time, provided all the needed information and a very reasonable estimate.
The team arrived promptly and they were very respectful of my mother's property. The two young men were very polite and professional. I appreciate uniform professionals and that they were.
Awesome experience with them. Knowledgable and friendly. Recommend without reservation.
Start to finish, these guys were top-notch. Had to add insulation in attic, as well as spray-foam in basement. Before/after job is night/day in terms of home's energy efficiency. Installation crew also informed me of a potential fire risk with old knob & tube wiring.
Pages
Latest Blog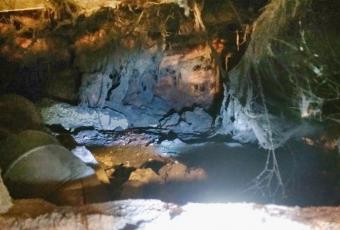 Here at Greene Solutions, we like attics, crawlspaces and basements a lot. It's a good thing, because we spend a lot of time in them! And while houses are, for the most part, structurally the same (... Read more