We have customer testimonials from a number of our services. Take a minute to read through and see what our clients say about us!
The sales rep, Tyler Greene, was very thorough in his explanation of what needed to be done and how the work would be performed. The two man crew - Thomas and Luke - were diligent, knowledgeable, and courteous. They did an excellent job in both the install and the clean up.
Greene Solutions was contracted through Arrow Roofing and Siding to blow fiberglass insulation into the attic. Duck and T2 got right to work, finished ahead of time, and cleaned up afterwards.
Smoothly from the moment I called to make appointment to the finish. Thomas spent time evaluating our energy loss and explained the entire process. Duck and T2 (aka the other Thomas) came in and took care of my home like it was their own.
I am replacing my furnace and A/C and Columbia Gas and AEP both have rebate programs for energy efficient equipment that is installed. These companies require an energy audit to acquire the rebate. Thomas came out to do the audit for AEP.
Checked vents, lights, windows, insulation in attic, the furnace and AC. Filled out all the paperwork for AEP. Gave me 12 energy efficient light bulbs. Also gave tips on how to save energy and $$. Very excellent, was impressed with his professionalism.
After buying a new furnace, I was introduced with Thomas Greene of Greene Solutions for an AEP audit good towards my furnace rebate. He was very informative and more than answered my questions.
Thomas arrived right on time and set about filling out some paperwork to ensure we would get our rebate from AEP. We decided to get the more expensive audit that included scanning the exterior walls with a thermal imaging camera. Be prepared, though, that this will take quite a bit of time.
Full service energy audit. The basic price for this is $350, with an additional charge ($150) for using the infrared camera. I was able to use a rebate coupon (which is how I initially got the idea to have an assessment/audit done) for $50 off.
Our house was in turmoil when we were given Tom Greene's contact info from AEP. Our 20 year old house was out of control with high electric costs (averaging over $500 month).
Thomas was great. He not only went through what we would be doing but got me involved with the audit so I had a better understanding of what was going on in my home in terms or heat and energy. It was very informative.
Greene Solutions performed a home energy assessment for our house as part of the AEP GridSmart program. The assessment was offered at no cost by AEP and I would highly recommend it to anyone who is looking for ways to save money on their energy bills.
The tenant in my rental home was complaining of unusually high electric bills. The electric company confirmed that something was continually pulling on the electricity but they could not tell us what it was.
Complete home energy audit including door blower test.
I used the services of Greene Solutions for energy audit, couple of months ago. They were very professional and thorough. I was impressed with their reports and it was easy to work with them. I liked their services and will use the same in future.
I contacted AEP for an energy assessment. This company was the one that came out to do the assessment. Thomas came out and a walk through. He went through the house and gave tips on things that I would be able to do to be more energy efficient and save money.
Pages
Latest Blog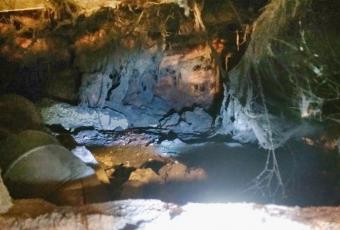 Here at Greene Solutions, we like attics, crawlspaces and basements a lot. It's a good thing, because we spend a lot of time in them! And while houses are, for the most part, structurally the same (... Read more