We have customer testimonials from a number of our services. Take a minute to read through and see what our clients say about us!
We contacted Greene Solutions to help us with a very cold master bathroom. Temps dropped drastically in that room this winter, over 20 degrees colder than the rest of our house at times.
Rick did an awesome job showing my wife and I all the locations in our home we were losing heat/air. Places I would have never thought of. Would definitely recommend having Greene Solutions do an Energy Audit (and any other work) at your home!
Greene Solutions did a great job for me on sealing my duct work. I had done some research on their product Aeroseal, so I had Thomas come out and talk to me about it. He was very knowledgeable about the process and easy to talk to; he then left with a no pressure quote for the job.
I had an audit done as well as insulation installed. Thomas was very friendly and fun. he wasn't going to try to sell me on anything I didn't need and he was there the whole process from the audit to insulation and foam install.
The team arrived promptly and were very professional. They worked all day; I don't think they even took a lunch break. Stairways and halls were protected and they carefully moved furniture, lamps, etc. as needed. They even cleared a closet that we forgot to clear!
We just had Thomas out for an Energy Audit on our house. This was a very formative (and actually fun) experience. We learned so much about how we can improve the energy efficiency in our home and have confidence in the decisions we are making as we move forward in our home improvements.
Great service. They showed up on time and did exactly what they were to do and cleaned up after they finished. I would highly recommend!
Greene Solutions is a high quality company! They were great to work with from start to finish.
As first time home buyers of an all electric, 2400 sq ft home built in the 70s, we were shocked by the rising costs our energy bills as the winter months ticked by. In looking to resolve the underlying issue, AEP recommended a Home Energy Audit.
I found Greene Solutions through AEP's energy audit. The audit was very thorough and gave small, very inexpensive suggestions along with larger, more expensive suggestions on ways to improve my home's energy efficiency.
Delivered as promised. I had insulation and venting installed last week (just in time for the cold weather, I can already tell a difference in how warm my home feels). Price was reasonable for the amount of work completed.
Greene Solutions did a fantastic job from start to finish. The energy audit was very informative and their install crew was on time, worked hard, courteous, and clean. My home already feels tighter and less drafty....I can't wait to see how it feels throughout the winter.
We found Greene initially when we were working on a rebate after replacing our furnace. A few months later we ended up getting more insulation blown in the attics and the crawl space taken care of. Every step of the way, Greene Solutions was great to work with.
I contacted Greene Solutions for a home energy audit. They were professional, courteous, and scheduled my audit quickly. They added insulation to several areas in my home and I could instantly FEEL the difference in my house. Great company, great results!
One of many AEP recommended contractors for our Home Energy Audit - I can't imagine finding a better contractor for the job. I'm glad they were one of the first two that I called and happier still that they were the first to return my call to schedule the appointment.
Pages
Latest Blog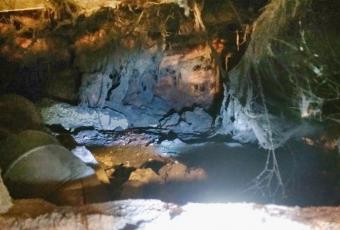 Here at Greene Solutions, we like attics, crawlspaces and basements a lot. It's a good thing, because we spend a lot of time in them! And while houses are, for the most part, structurally the same (... Read more