We have customer testimonials from a number of our services. Take a minute to read through and see what our clients say about us!
I was introduced to Greene Solutions through an AEP energy audit. They provided several suggestions to improve my home's efficiency and we have acted upon several of them. We hired Greene Solutions to insulate our attic and to foam insulate some "cold spots" around the house.
Two extremely pleasant Greene Solutions employees spent most of the day blowing insulation into our attic, foaming the walls in the crawl space, and installing LED retrofit can lights.
Today we had our home insulated by Greene Solutions and We were thoroughly impressed by the professionalism. They came out and worked hard and were very polite. I work at home and barely even knew they were here. Greene Solutions is the Real Deal!
Duck and T2 did a great job. They explained what they were doing and answered all of my questions. When the job was completed they had me inspect the work and verify that my home was cleaned to my satisfaction.
Greene Solutions installed vapor barrier material over three basement crawl spaces, sprayed foam insulation along the foundation walls in the crawl spaces and sprayed the rim joists with insulation along the entire house perimeter.
Very helpful and personable in explaining each step of the process of installing my radon mitigation system. The system is silent, inconspicuous, and completely effective in cycling out the radon from my home. I would certainly recommend Greene Solutions and Tyler Greene.
I want to say thank you to the Greene Solutions team for their work in making my home more energy efficient. From their inspection to the completed work, I was very pleased with the members of the team. Then didn't even let a power outage keep them from completing their scheduled work!
Greene Solutions arrived on time, quickly got to work, and did an excellent job. When one of the workers slipped and created a hole in the ceiling, they let me know that they would repair it. They said it would be "as if they were never in my house"! They lived up to that... The team was great!
Very knowledgeable about insulating the house. Crews are experienced and will adapt to changes throughout the process. I highly recommend this company.
Anyone with a cape cod will know the difficulty inherent in keeping the second floor a comfortable temperature. Mr. Greene came out and did an inspection, recommendation, and estimate for insulating the second floor. The crew that arrived was very professional.
After receiving estimates and researching several competitors (7 to be exact), I chose Greene Solutions to install a radon mitigation system and basement spray foam insulation.
We recently worked with Greene Solutions to install a radon system and also encapsulate our crawl space. Their team was efficient and extremely professional during the 1/2 day installation process. We couldn't be happier with the work performed and both systems are operating quite effectively.
The crew was very pleasant and courteous while installing! We have been very happy with the basement and attic insulation that was installed, great energy saver!
Greene Solutions were the Perfect choice for us! They came to our home and gave us a quote for what we were looking to have done. They were Super friendly and explanatory and we quickly hired them to do the job.
It was a great experience. First off, Thomas came to my home to determine what needed to be done and provided me with an estimate. We scheduled the install. The team arrived at the scheduled time, and was extremely courteous and professional.
Pages
Latest Blog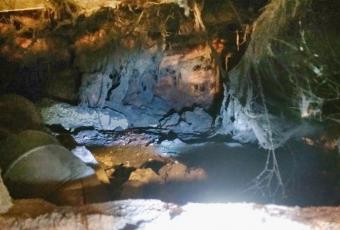 Here at Greene Solutions, we like attics, crawlspaces and basements a lot. It's a good thing, because we spend a lot of time in them! And while houses are, for the most part, structurally the same (... Read more