We have customer testimonials from a number of our services. Take a minute to read through and see what our clients say about us!
When we sold our house, the buyers wanted a mitigation system put in.
We had a ceiling fan failure following blown insulation in our attic. When I reported this to Greene Solutions, on the same day they sent Thomas Otayco who had been a member of the insulation team to check this out. Thomas was most polite, and efficient in troubleshooting the problem.
I actually work directly with Greene Solutions doing energy audits and sales. Aeroseal is a relatively new product, and I wanted to make sure it works the way it is supposed to. So I had aeroseal technology applied to my duct work which is flex duct in the attic.
It was a pleasure to work with Tom at Greene solutions and his crew. They were professional and delivered projected results. After Aeroseal, the temperature variance between floors (3 degrees per floor) has leveled out and is within a degree or two of what the thermostat is set at.
Quality service and fair prices. Very impressed with the thoroughness of their work; they left no trace of scrap insulation or dirt after leaving my house.
Friendly and thorough. The crew, headed by Duck, did a nice job on insulation. The follow up by Tyler was quick; he answered my questions and quickly resolved an issue. Great work all around.
We had Greene Solutions do an energy audit because our relatively new central a/c has needed to be supplemented by a window a/c for the past three years. Also, there has always been a temperature control issue with the master bedroom closet, which was poorly insulated.
Great family owned business! Very friendly and professional!
I just had my home's attic and crawlspace sealed and insulated by Greene Solutions. Duck and the guys where prompt, professional and detail oriented in every aspect of the job. I strongly recommend Greene Solutions as an energy solution partner for your home.
We had a great experience with Greene Solutions. Duck and Jay were prompt, professional and did a wonderful job with our insulation. I would highly recommend them.
We had insulation added to our attic and also under the floor of our bay window. Duck, Burns and J did a great job and were very professional. They were respectful of our home and also were helpful in answering my questions and in showing the final work.
My experience with Green Solution can only be described as wonderful. The entire staff, from the girl who picked up the phone when I called to schedule quote (Devon?), to the installing crew, was amazing.
Duck and T2 did an amazing job in installing insulation on our enclosed porch. They assessed the situation and then came up with an alternate solution which worked wonderfully. They were professional, personable and polite. Well done!
The whole process was excellent. I was referred to Greene Solutions from AEP for some remediation after an energy audit. We had additional insulation added in the attic, a solar powered attic fan added, some foam insulation added to the basement, and the Aeroseal package added to our ductwork.
I'd like to congratulate your crew for the fine job they did today, blowing insulation into the overhead of my garage. They did a great job. I would recommend this crew for any prospective customer!
Pages
Latest Blog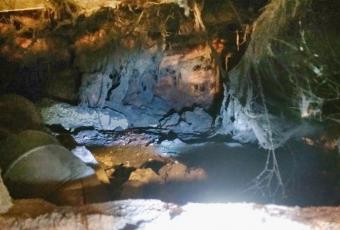 Here at Greene Solutions, we like attics, crawlspaces and basements a lot. It's a good thing, because we spend a lot of time in them! And while houses are, for the most part, structurally the same (... Read more