We have customer testimonials from a number of our services. Take a minute to read through and see what our clients say about us!
They did a very professional energy audit. I was concerned mainly about my office which gets extremely cold in the winter. So many other issues were found in the house. They put Extra insulation in the crawl space and weather stripping on some outside doors.
Mr. Greene came right out and although I could not use him he pointed out where cold air was coming into my house and cooling my water pipes.
AMAZING!!!! This company is the BEST!!! I would recommend this company to everyone!!!! Greene Solution has to be the BEST company I Have ever had in my house! It was truly amazing! The actual owners came out and explained the whole process to me.
Thomas performed an energy audit over several hours. He started with a general inspection, then used a thermal imaging camera to show us the cold spots (leaks) in our home. Next was a blower door test, which was also pretty cool.
Luke and Owen did a great job! They were on time and got right to work. They covered the work area with drop clothes, installed the baffles, blew in the insulation, insulated the hatch and cleaned everything up.
The estimator arrived on time and did a through inspection of the attic. He recommended the low rating be increased to R-60. I agreed and ordered the insulation. The installers were very professional. The job took several hours. Afterwards they thoroughly cleaned the basement floor.
Thomas Greene, the president of Greene Solutions, came to my house to perform their "diagnostic" energy audit. He arrived promptly at his scheduled time, and he was courteous, professional, and helpful throughout the assessment.
I had first contacted Greene solutions back in September to get an estimate on insulating my attic. From their great website I knew my house was greatly lacking insulation up there. Tom came out and we did a walk around my house and he took a look at my attic.
Rick Greene and his crew are outstanding professionals. They really care about customer service and go the extra mile to provide information on why certain work should be completed. They are very friendly and professional, and complete the stated work in a detailed estimate in a timely manner.
Our condo's insulation was not up to standard. We had 10" in the attic. The association hired Greene Solutions to add another 8". I was quite impressed with this installation. It was late August. The outside temperature was 92 degrees. They took their time to do a good job.
Highly recommend anyone looking to analyze the way your home uses/loses energy to have an audit by Green Solutions. The owner himself came out on time to our home, very professional, unbelievably thorough and cost efficient audit was conducted that opened our eyes to some serious issues we have.
I had a home energy audit and insulation installed where there were deficiencies.
Our house was in turmoil when we were given Tom Greene's contact info from AEP. Our 20 year old house was out of control with high electric costs (averaging over $500 month).
Great job, very responsive, high quality, took the time to show me results of thermal inspection. Will schedule additional attic work in spring. Crawl space looks and feels 100% better. Great quality work. Also included pipes, wires, duct boots. Very clean and professional.
I used Greene Solutions for an energy efficiency audit for an AP and they followed that up by putting in plastic covering on my crawl space. My husband and I were very, very happy with them. We have 1800 square feet of crawl space in our house.
Pages
Latest Blog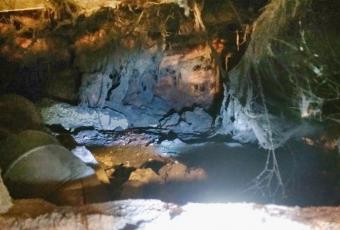 Here at Greene Solutions, we like attics, crawlspaces and basements a lot. It's a good thing, because we spend a lot of time in them! And while houses are, for the most part, structurally the same (... Read more