We have customer testimonials from a number of our services. Take a minute to read through and see what our clients say about us!
Spray foam crawl space and rim joist and performed a complete energy audit. Greene Solutions was on time, did everything they said and more. Excellent workmanship. Would recommend them to anyone.
They tested airflow and reduced it by about 20%. They were on time and worked the whole day. The cleaning was good. I felt that I would trust the results that were shown after all the work were finished.
Installed attic insulation and sprayed to air seal Rim Joists. Did an excellent job, very professional. Timely manner good clean up also.
They did outstanding work. I was very very satisfied with their work. They cleaned up after they were done which I thought was a plus. They were very professional, described everything they were going to do. Would recommend them to my friends.
Energy audit and insulation installed in two areas of home. Great! Could not have been better. Process was very smooth and very professional.
Home energy audit and follow up work. Rick Greene came to my house and ran a fan in my front door to simulate a wind outside, so he could determine what areas needed to be sealed.
Our house was audited for energy saving solutions. Thomas checked the house from top to bottom, including the attic.
Blow in attic insulation, weather stripped attic access. Framed around basement and other areas as needed. performed blower and door test. Went over and above to bring down blower test scores. Great presentation at initial meeting.
Attic insulation 10" to 12", Baffles, Basement air sealing and foam, Install chimney balloon. From our first contact for an estimate, Green Solutions followed thru on all work with everything discussed. He was always on time as promised and with a warm and friendly presence, fine work.
Energy audit and attic insulation. Three bathroom exhaust extensions. We contacted Greene Solutions through AEP for an energy audit. Thomas Greene did an excellent job after the audit of things we needed to do to save energy. Attic insulation was the #1 thing we chose to do.
Insulated attic space. Insulated 2 can lights. Excellent from start to finish. Insulated attic completely with care to get difficult areas and corners. Also sealed and insulated 2 air-leaking can lights. Well done!
Energy audit. Was on time, explained what he was doing and why and how to correct it. I used them to blow insulation into attic, spray foam insulation into crawl space and at basement top plate.
Installation of thermostat-Thermal imaging-blower door check for air leaks-rebate search. Thomas arrive as scheduled, checked for energy inefficiencies throughout my home and pointed out several potential energy savers. He also changed my thermostat-old one was several degrees off.
Full energy assessment, blown in insulation foam sealant and Baffle installation. Very well. Tom was very informative and took his time to make sure I understood the procedure.
Thomas Greene came to my house from advise from his father, Rick, after Rick stopped by to check services we had received last year. I still wanted the crawl space taken care of.
Pages
Latest Blog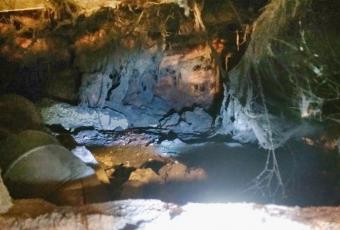 Here at Greene Solutions, we like attics, crawlspaces and basements a lot. It's a good thing, because we spend a lot of time in them! And while houses are, for the most part, structurally the same (... Read more