We have customer testimonials from a number of our services. Take a minute to read through and see what our clients say about us!
The Greene Solutions crew (of 3) spent the majority of the day in my home. They brought in their equipment and supplies and performed the job as specified in our contract. I had already cleared items away from the basement walls for ease of access. The crew was courteous, informative and thorough.
Thomas Greene came to my house from advise from his father, Rick, after Rick stopped by to check services we had received last year. I still wanted the crawl space taken care of.
Greene Solutions was on time, showed me what they were going to do. Let me see everything when they did it. Did an excellent job. Gave me great energy tips and saved me $400.00.
Greene Solutions came to my home to help me determine how I could solve two problems: 1) solve an extreme temperature differential from our basement (cold) to our upstairs (warm), and 2) solve condensation problems on our basement ductwork that had caused water damage on our new basement ceiling dry
Thomas Greene performed an AEP sponsored energy audit of my total house. He arrived on time, discussed what I should expect during the audit and discussed each test in each area that he performed. As the audit proceeded he made recommendation for conserving energy.
Greene Solutions blew in insulation into my attic for this job. They previously did an energy assessment. The insulation was to help with heating/cooling on our cape cod. The energy assessment told us what we could do to save money on heating/cooling.
Thomas Greene is very professional, very polite and does an excellent job of communicating and explaining. His company's services were excellent. He did exactly what he said he would do at a great price. He also helped us save money with help getting all the rebates that were available.
I used the services of Greene Solutions for energy audit, couple of months ago. They were very professional and thorough. I was impressed with their reports and it was easy to work with them. I liked their services and will use the same in future.
I contacted AEP for an energy assessment. This company was the one that came out to do the assessment. Thomas came out and a walk through. He went through the house and gave tips on things that I would be able to do to be more energy efficient and save money.
After buying a new furnace, I was introduced with Thomas Greene of Greene Solutions for an AEP audit good towards my furnace rebate. He was very informative and more than answered my questions.
Thomas arrived right on time and set about filling out some paperwork to ensure we would get our rebate from AEP. We decided to get the more expensive audit that included scanning the exterior walls with a thermal imaging camera. Be prepared, though, that this will take quite a bit of time.
I got great ideas on how to reduce my electric bill.
Full service energy audit. The basic price for this is $350, with an additional charge ($150) for using the infrared camera. I was able to use a rebate coupon (which is how I initially got the idea to have an assessment/audit done) for $50 off.
I was extremely pleased with Greene Solutions. Mr. Greene was very professional, explained what I needed to know about the audit in terms I could understand, and he explained the process as we went. He did a complete energy audit and I was surprised with the findings.
Our house was in turmoil when we were given Tom Greene's contact info from AEP. Our 20 year old house was out of control with high electric costs (averaging over $500 month).
Pages
Latest Blog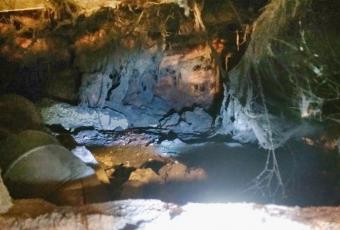 Here at Greene Solutions, we like attics, crawlspaces and basements a lot. It's a good thing, because we spend a lot of time in them! And while houses are, for the most part, structurally the same (... Read more