We have customer testimonials from a number of our services. Take a minute to read through and see what our clients say about us!
Great work from Duck, Burns, and J today installing insulation. Polite, quick, clean service. Also great initial energy audit from Rick, which was very informative and gave me a lot to work with.
We had Greene Solutions come in and insulate our attic. We previously had someone else do the job and it was subpar, to say the least. The guys at Greene Solutions were friendly, knowledgeable, and very informative in showing and explaining what they were doing to fix our insulation issues.
I highly recommend you ask for Duck and T2 to do your insulation. They are very friendly and professional. Our house is warmer and more comfortable and the price was very reasonable.
Duck and T2 did a wonderful job installing insulation in my attic. They showed up and got right to business. I will let everyone know about this company if they are looking to have any work done. Thank you guys!
Greene Solutions helped me out with spray foaming my basement crawl spaces, cleaning my air ducts, and then aerosealing my ducts for better efficiency. The process was fairly painless, and we noticed a big difference right away.
We had the energy audit completed - which is very helpful so we know where we should focus our investment in insulating. We knew our house was drafty and cold, just didn't know why or what was important to deal with first. Great advice, great family owned company.
Fantastic! Their work was excellent. My crawl space went from a horrible dirty, dismal dump to a clean, draft free happy place. I can't thank Duck, Thomas (T2), and Luke enough. There is no question, hire them!
I had an energy assessment done through AEP to show me how to help save on energy costs. Greene Solutions was recommended to use for the biggest concern of more insulation needed in the attic.
A prompt, professional and thorough team did a wonderful job insulating my attic. Strongly recommended! A+++
Friendly and efficient staff. I moved here in August and the house was well below the recommended R factor for Ohio. 'Duck' and 'T2' got the job done to spec, faster than initially estimated, and did a good job cleaning up afterward.
I hired this company to put in insulation in my attic and to install a roof vent for my bathroom fan. They did very good work. Duck, the gentleman in charge of the crew, was very kind and polite, and he took the time to explain everything with photos as they did the work.
Amazing! We had and energy audit leading us to having our attic and crawl space done. These guys were so friendly and willing to explain everything along the way.
Of the 5 companies I contacted Greene Solutions was the only one to provide a solution that was specific to the needs of the house. Tyler and Pearse took the time to explore different problem areas, consult with their team a come up with a strategic course of action.
Had an audit done as well as insulation installed. Thomas was very friendly and fun. he wasn't going to try to sell me on anything I didn't need and he was there the whole process from the audit to insulation and foam install.
We chose Greene Solutions to do our attic insulation. After doing research and reading all the reviews, they were the ultimate choice!! The crew were on time, friendly and professional. They included me in the step by step process by showing me pictures of every stage of work.
Pages
Latest Blog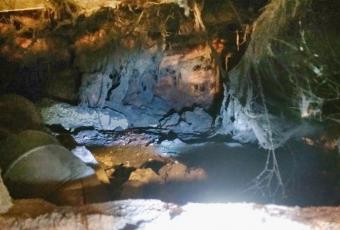 Here at Greene Solutions, we like attics, crawlspaces and basements a lot. It's a good thing, because we spend a lot of time in them! And while houses are, for the most part, structurally the same (... Read more