We have customer testimonials from a number of our services. Take a minute to read through and see what our clients say about us!
Our home has been drafty and cold in winter for the 30 years we have lived in it. We finally had an energy audit (complete with exhaust fan and infrared camera) which showed hidden areas of major air leakage---especially in the front porch roof which fed into the rest of the house.
We heard about Greene solutions from woody and the wake up call on the radio and scheduled them through AEP, Rick came out right on time and instantly starred saving its energy with the free cfl lights, two shower heads, and new faucet heads to decrease water consumption!
This is a very professional, thorough and complete Energy Auditing Company and full service contractor for making your home energy efficient. We were very pleased with the home energy review after initially being somewhat dismissive of the idea.
For the past several years my parents have complained their freestanding condominium does not heat and cool equally in all rooms. Their upstairs was unbearably hot in the summer and always cold in the winter. It seemed the second floor rooms were unusable.
After finding Greene Solutions on Angie's List, my husband called them for an energy assessment for our new home. Thomas identified several easy fixes we could schedule to make our house more efficient. Their prices are reasonable and their products are quality.
Our energy bills were out of control so we had Greene Solutions come out and perform an Energy Audit. Rick Green performed our audit. He was very through, professional, and took time to explain everything!
Last spring, we contacted Greene Solutions to conduct an energy audit on our 30-year-old, all electric home located nearly 2 hours from Columbus. The experience was eye opening.
Greene Solutions is a well-run, professional company that truly delivers on their goal to help make your home more energy efficient. When I moved into my early 1900s home Thomas and his team came out to do an energy audit; identifying areas where I could improve the home.
Earlier this year Thomas from Greene Solutions came out to my 1970s home to do an energy audit. He asked me if I had any concerns with my house and I mentioned that the upstairs bedrooms get hot in the Summer and cold in the Winter.
My experience with Greene Solutions was well worth the pricing, and I highly recommend them based off of my experience! I utilized the Deluxe Energy Audit service, and have an insulation installation scheduled.
Thomas Greene, the president of Greene Solutions, came to my house to perform their "diagnostic" energy audit. He arrived promptly at his scheduled time, and he was courteous, professional, and helpful throughout the assessment.
I had first contacted Greene solutions back in September to get an estimate on insulating my attic. From their great website I knew my house was greatly lacking insulation up there. Tom came out and we did a walk around my house and he took a look at my attic.
Rick-Your crew just left. Wanted to say that they were timely (a little early even), worked very quickly, and were highly professional. Eric ran the show and worked with me to explain everything, as well as handled all the finances and paperwork. All 4 of them were respectful and professional.
I was very happy with the work and service on my new insulation project. I went to r 60 in the attic and had some walls foamed. The completed job is awesome! All workers were very good and I appreciated having the owner work alongside them. I really feel I received what I bought!
Had these guys come out last year to install insulation and provide some energy saving tips. We definitely have noticed a decrease in our electric bills! Friendly, professional, and courteous group!
Pages
Latest Blog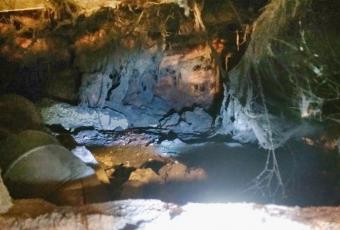 Here at Greene Solutions, we like attics, crawlspaces and basements a lot. It's a good thing, because we spend a lot of time in them! And while houses are, for the most part, structurally the same (... Read more