We have customer testimonials from a number of our services. Take a minute to read through and see what our clients say about us!
Friendly, efficient, knowledgeable. Real pros! Highly recommended!
Greene Solutions did an excellent job making my home more efficient by closing gaps in my duct work, adding foam to my basement, and insulation in my attic. The entire team, including Harvey, Pearse, and Thomas, was very professional and attentive.
Thomas and the crew were amazing. They were professional, clean, and even went above and beyond and did things that were not expected like hook together vents in the attic that were not connected!
Thomas did a great job. Was able to work around my timeline. Will definitely use them again.
We recently bought an older home that was seriously in need of insulation. With the AC on constantly it was 89 degrees inside this past July. A friend recommended I call Greene Solutions.

This was by far the best experience I've ever had with a company!! I have a 3 level front/back split. It's a small house maybe 1400 sq feet of living space. In the winter, all the heat stayed in the lower level. The utility room where the furnace is was very warm.
Thomas the owner came out and assessed my home and told me where I needed insulation and what products they would be using. Owen and Jason came out about a month later at the appointed arrival time, both were very courteous, and went over what they were going to do.
Thomas and his partner were professional, friendly and did a great job!!
Working with Greene Solutions for insulation in my house has been an easy, pleasant, and quality experience. Tom was the ONLY salesperson, out of the three I had quote, that actually walked inside my attic.
Thomas came out and provided an estimate to add insulation to my attic. He was very professional and provided a detailed explanation of what needed to be done to correct venting issues as well as removing the damaged existing insulation and replace it.
We contracted with Greene Solutions a couple of years ago to complete an energy audit and to map out a series energy saving projects to achieve desired energy efficiency and comfort goals for our 30 year old home. The last two projects were completed in September 2019.
Do yourself a favor and give these guys a call. Thomas was professional from the start and easy to work with to schedule an estimate. Pearse and Harvey arrived on time, honored the quote even reducing the price as some work ended up not being necessary.

I couldn't be happier with this company. I spoke with three different companies when looking at insulating a house I had recently purchased. Thomas Otayco walked me through everything, was available for questions after the consultation and didn't try to sell me things that I didn't need.... Read More
I have used Greene Solutions for a couple projects over the years. The quality of the work, products, and especially the people are all 5 star. If you are considering any insulation, HVAC efficiency, basement restoration, etc., project, you need to contact Greene Solutions.
Thanks to everyone at Greene Solutions for an incredible job. Our insulation job was scheduled for a day and a half and everything was completed in 7 hours. The crew was so easy to work with, they showed up on time and were really diligent.
Pages
Latest Blog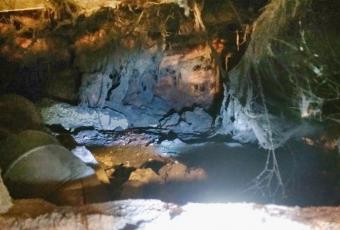 Here at Greene Solutions, we like attics, crawlspaces and basements a lot. It's a good thing, because we spend a lot of time in them! And while houses are, for the most part, structurally the same (... Read more