We have customer testimonials from a number of our services. Take a minute to read through and see what our clients say about us!
We had our rim joists insulated first, as we were in the middle of a basement remodel. This proved to be quite effective. A few months later, we had additional insulation put in the attic.They were very thorough and comprehensive in their analysis.
As part of the AEP In-Home Energy Program, we contacted Greene Solutions to conduct a full energy assessment. As a new homeowner, I was extremely pleased that I contacted Greene Solutions to perform this audit.
Carried out a very detailed energy audit of my home. Offered great comments on current status as well as what could be improved. I've been a researcher at the high end of the building materials business for 34 years.
Professional, informative, no sales push.
After the test they found a few areas where the house wasn't sealed. They explained the test and showed me the areas. Pretty interesting actually.
Basement (rim joists and crawl space) insulation, attic repair of baffles and re-insulation, weatherized chimney, AEP energy assessment. If you are looking for high quality work at affordable pricing, Greene Solutions is your answer.
They were great, very knowledgeable, professional and accommodating.
Thomas and Owen initially came out to do an energy audit on my home, including a blower door test to look for the gaps air could be getting in or out. After that we scheduled an appointment for about two weeks later to add extra insulation in the attic and do some air sealing in the basement.
I used Greene Solutions for an energy efficiency audit for an AP and they followed that up by putting in plastic covering on my crawl space. My husband and I were very, very happy with them. We have 1800 square feet of crawl space in our house.
Foam 193 feet of rim joist and seal plate in basement, pre & post blower door test, fiberglass insulation in attic, install baffles around perimeter, seal chimney area on both sides. 7 extra attic vents installed to better vent the attic.
Attic insulation, sealed duct (supply). Everything great! did an audit, explained the procedure, helped us with paperwork, was polite and neat.
We used Greene Solutions for energy audit. It worked out fine. I thought he was very professional, I liked him a lot, we ultimately decided not to go ahead and have the installation done but I thought his whole house energy audit was very helpful. He was very prompt, very professional and very nice.
Greene Solutions made an infrared study on our house. Thomas was very professional in what he did and in what he was doing. He was able to point out some issued in the house for me.
Removed old solid foam insulation that was not effective and blew in fiberglass insulation to depth for R60 value of insulation. Also, they insulated the attic door. They were pleasant and friendly while doing the work.
Thermal survey of building, visual inspection for energy conservation measures. Tom, the surveyor, did an excellent job. He looked the house over thoroughly and made a number of recommendation. He also prioritized them in regard to energy and cost savings.
Pages
Latest Blog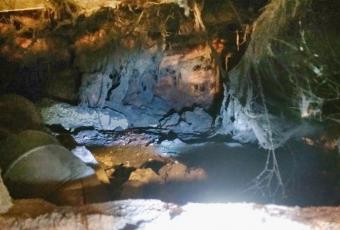 Here at Greene Solutions, we like attics, crawlspaces and basements a lot. It's a good thing, because we spend a lot of time in them! And while houses are, for the most part, structurally the same (... Read more