We've got a lot of helpful and useful information to share with homeowners who are interested in home energy conservation in central Ohio. Since 2011, Greene Solutions has been working with homeowners and property owners to reduce energy consumption and improve comfort levels in homes while maintaining a high standard of indoor air quality for our clients. There's more to energy efficiency than insulation, and we want to help you understand the fundamentals of building science, or, the way the house works as a system.
Our blog focusses on subjects like why air sealing is important, good practices for replacing attic insulation, how to identify sick building syndrome, and what to do for radon mitigation. We tell some stories about our successful home energy retrofit projects, and we also like to feature stories about projects that were building science puzzles for us -- we think of them as "Strange But True" stories from attics and basements!
If you've got a question or a blog topic that you'd like to see, give us a call!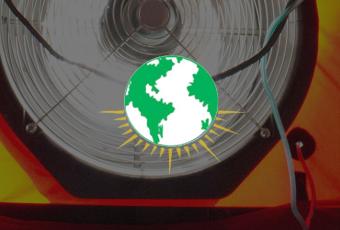 In October of 2013, Greene Solutions was featured on Out N About Columbus. Out N About Columbus airs on Sunday on WSYX 6. Watch our featured video below to learn how Greene Solutions is helping...
Read more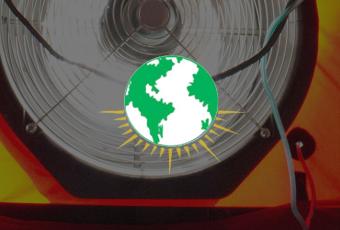 COLUMBUS -- Central Ohio homeowners have found that investing in heat-saving projects could save money in the long run. One woman said she spent about $2,000 on such changes -- a cost experts said...
Read more
Pages
What Our Customers Are Saying
I used Greene Solutions for an energy efficiency audit for an AP and they followed that up by putting in plastic covering on my crawl space. My husband and I were very, very happy with them. We have 1800 square feet of crawl space in our house.

Insulated attic space. Insulated 2 can lights. Excellent from start to finish. Insulated attic completely with care to get difficult areas and corners. Also sealed and insulated 2 air-leaking can lights. Well done!

Energy audit. Was on time, explained what he was doing and why and how to correct it. I used them to blow insulation into attic, spray foam insulation into crawl space and at basement top plate.

Installation of thermostat-Thermal imaging-blower door check for air leaks-rebate search. Thomas arrive as scheduled, checked for energy inefficiencies throughout my home and pointed out several potential energy savers. He also changed my thermostat-old one was several degrees off.

Full energy assessment, blown in insulation foam sealant and Baffle installation. Very well. Tom was very informative and took his time to make sure I understood the procedure.

Spray foam crawl space and rim joist and performed a complete energy audit. Greene Solutions was on time, did everything they said and more. Excellent workmanship. Would recommend them to anyone.

They tested airflow and reduced it by about 20%. They were on time and worked the whole day. The cleaning was good. I felt that I would trust the results that were shown after all the work were finished.

Installed attic insulation and sprayed to air seal Rim Joists. Did an excellent job, very professional. Timely manner good clean up also.

They did outstanding work. I was very very satisfied with their work. They cleaned up after they were done which I thought was a plus. They were very professional, described everything they were going to do. Would recommend them to my friends.

Energy audit and insulation installed in two areas of home. Great! Could not have been better. Process was very smooth and very professional.

Home energy audit and follow up work. Rick Greene came to my house and ran a fan in my front door to simulate a wind outside, so he could determine what areas needed to be sealed.

Our house was audited for energy saving solutions. Thomas checked the house from top to bottom, including the attic.

Blow in attic insulation, weather stripped attic access. Framed around basement and other areas as needed. performed blower and door test. Went over and above to bring down blower test scores. Great presentation at initial meeting.

Attic insulation 10" to 12", Baffles, Basement air sealing and foam, Install chimney balloon. From our first contact for an estimate, Green Solutions followed thru on all work with everything discussed. He was always on time as promised and with a warm and friendly presence, fine work.

Energy audit and attic insulation. Three bathroom exhaust extensions. We contacted Greene Solutions through AEP for an energy audit. Thomas Greene did an excellent job after the audit of things we needed to do to save energy. Attic insulation was the #1 thing we chose to do.

Greene Solutions made an infrared study on our house. Thomas was very professional in what he did and in what he was doing. He was able to point out some issued in the house for me.

Removed old solid foam insulation that was not effective and blew in fiberglass insulation to depth for R60 value of insulation. Also, they insulated the attic door. They were pleasant and friendly while doing the work.

Thermal survey of building, visual inspection for energy conservation measures. Tom, the surveyor, did an excellent job. He looked the house over thoroughly and made a number of recommendation. He also prioritized them in regard to energy and cost savings.

Foam 193 feet of rim joist and seal plate in basement, pre & post blower door test, fiberglass insulation in attic, install baffles around perimeter, seal chimney area on both sides. 7 extra attic vents installed to better vent the attic.

Attic insulation, sealed duct (supply). Everything great! did an audit, explained the procedure, helped us with paperwork, was polite and neat.

We used Greene Solutions for energy audit. It worked out fine. I thought he was very professional, I liked him a lot, we ultimately decided not to go ahead and have the installation done but I thought his whole house energy audit was very helpful. He was very prompt, very professional and very nice.

I purchased a Big Deal from Greene Solutions. They came out and gave me some ideas and an estimate. He used an infrared detector to see where we were losing energy in our home and told me where the areas were. He also told me what he would be able to do for me on those areas. They were terrific.

We had our rim joists insulated first, as we were in the middle of a basement remodel. This proved to be quite effective. A few months later, we had additional insulation put in the attic.They were very thorough and comprehensive in their analysis.

As part of the AEP In-Home Energy Program, we contacted Greene Solutions to conduct a full energy assessment. As a new homeowner, I was extremely pleased that I contacted Greene Solutions to perform this audit.

Carried out a very detailed energy audit of my home. Offered great comments on current status as well as what could be improved. I've been a researcher at the high end of the building materials business for 34 years.

Professional, informative, no sales push.

After the test they found a few areas where the house wasn't sealed. They explained the test and showed me the areas. Pretty interesting actually.

Basement (rim joists and crawl space) insulation, attic repair of baffles and re-insulation, weatherized chimney, AEP energy assessment. If you are looking for high quality work at affordable pricing, Greene Solutions is your answer.

They were great, very knowledgeable, professional and accommodating.

Thomas and Owen initially came out to do an energy audit on my home, including a blower door test to look for the gaps air could be getting in or out. After that we scheduled an appointment for about two weeks later to add extra insulation in the attic and do some air sealing in the basement.

Luke and Owen did a great job! They were on time and got right to work. They covered the work area with drop clothes, installed the baffles, blew in the insulation, insulated the hatch and cleaned everything up.

The estimator arrived on time and did a through inspection of the attic. He recommended the low rating be increased to R-60. I agreed and ordered the insulation. The installers were very professional. The job took several hours. Afterwards they thoroughly cleaned the basement floor.

Growing up in the so-called "Energy Crisis" during the 1970s, I watched as my parents took many steps to make my childhood home more energy efficient and comfortable. They insulated the walls and attic. They installed storm windows. They purchased an energy efficient furnace.

Thomas Greene arrived promptly and provided a thorough evaluation of our home. Although he recommended several products, we opted to address the major issues.

They were able to solve some significant issue on air flow through ventilation. Identify, locate and repair significant cool or heat loss areas and properly repair or insulate. They also replaced all update can lights with cans that do not allow air to escape to the attic.

After having another company come out for an estimate that did not go well, I called Greene Solutions. They were very polite and professional on the phone, listened to what I wanted done and quickly scheduled an estimate appointment.

Green Solutions performed a very thorough energy audit to determine all our trouble areas. The thermal scan and blower door test were extremely beneficial in pinpointing where we were losing energy. They are very friendly, knowledgeable, and there are no hard sales tactics.

They did a very professional energy audit. I was concerned mainly about my office which gets extremely cold in the winter. So many other issues were found in the house. They put Extra insulation in the crawl space and weather stripping on some outside doors.

Mr. Greene came right out and although I could not use him he pointed out where cold air was coming into my house and cooling my water pipes.

AMAZING!!!! This company is the BEST!!! I would recommend this company to everyone!!!! Greene Solution has to be the BEST company I Have ever had in my house! It was truly amazing! The actual owners came out and explained the whole process to me.

Thomas performed an energy audit over several hours. He started with a general inspection, then used a thermal imaging camera to show us the cold spots (leaks) in our home. Next was a blower door test, which was also pretty cool.

My electric bill is high and keeps climbing so I wanted a professional to help me determine where there were problems that I could fix. The whole process was very interesting and I learned a lot.

Thomas Greene was a pleasure to work with. He explained thoroughly all issues involved, took before and after pictures for me, did a wonderful job. His crew was friendly, took care with my home and cleaned up well afterward. I would highly recommend Greene Solutions .

I am so happy with them. First of all, the man came out and went through a lot of information with me that I wasn't aware of. He explained terminology and made everything very clear on what needed to be done.

Thomas Greene performed an Energy Audit for our all electric home. He identified several areas that could use improvement and reduce our energy consumption.

After an AEP energy audit I contacted Greene Solutions to insulate my crawl space and rim joists. At their suggestion they also sealed the joints of my main line heating duct. They were willing to work worth me to find a solution that met AEP targets as well as my somewhat limited budget.

I purchased a Big Deal for $75 for whole house and attic infrared energy inspection plus $500 credit towards insulation. The service went really well and they did a great job.

I contacted Greene Solutions by e-mail through Angie's List on February 21 and they responded the next day. They came and did an inspection of the house as well as a free energy audit in conjunction with AEP.

I had an Angie's list coupon for a home energy assessment. Tom came out to the house, when through the house with the infrared gun looking for cold spots/drafts. Also, assessed insulation in the roof and basement. Pointed out a number of helpful ways to improved energy efficiency.

They sealed all penetrations into & out of crawl space. They invited me to go below to check it out and I was impressed. The before and after blower door test indicated very positive results. |I do have one quibble. They hired a very competent person to weatherize the 2 doors.

Rick and his team are very courteous and professional. They added 2 inches of spray foam to the knee walls of a bedroom over the garage.

They started with a baseline blower test to see how leaky or house was. They sealed our attic and added blown insulation to bring us up to R60 (above code). They also fixed several (3) drafty doors and sealed a number of air leaks in the house.

I had a small water leak in my roof which was repaired by another Angie's List provider (Tim Newman Roofing) and they pointed out a problem with the insulation near the chimney chase. I contacted another insulation contractor and did not receive a call-back or any communication from them.

I used Greene Solutions for having some lights and chimney balloons installation. They are wonderful and will be coming back tomorrow for doing some attic insulation. They are very knowledgeable and know what they are doing.

FANTASTIC!!!!! Thomas was prompt to respond to my initial request. He was very thorough in his evaluation.. He is very knowledgeable about the work needed, materials used and choices available.

Our condo's insulation was not up to standard. We had 10" in the attic. The association hired Greene Solutions to add another 8". I was quite impressed with this installation. It was late August. The outside temperature was 92 degrees. They took their time to do a good job.

I live in a condo community in Westerville, OH, and recently had my attic inspected. I own a three-story condo and always found the top level to be much warmer in the summer.

Rick from Greene Solutions came to my house and performed the attic and outside home inspection as described above. Overall he spent about an hour with me and explained everything thoroughly.

The owner of Greene Solutions, Thomas came out and spent a few hours with us, asking the specific problems we found with air distribution over the years.

The day before the duct sealing, a separate contractor (provided as part of the sealing process) came to our house to clean the duct. Our house is only five years old and was surprised at the amount of drywall dust and other construction debris that come out of our system.

Highly recommend anyone looking to analyze the way your home uses/loses energy to have an audit by Green Solutions. The owner himself came out on time to our home, very professional, unbelievably thorough and cost efficient audit was conducted that opened our eyes to some serious issues we have.

I had a home energy audit and insulation installed where there were deficiencies.

Our house was in turmoil when we were given Tom Greene's contact info from AEP. Our 20 year old house was out of control with high electric costs (averaging over $500 month).

Great job, very responsive, high quality, took the time to show me results of thermal inspection. Will schedule additional attic work in spring. Crawl space looks and feels 100% better. Great quality work. Also included pipes, wires, duct boots. Very clean and professional.

Rick Greene and his crew are outstanding professionals. They really care about customer service and go the extra mile to provide information on why certain work should be completed. They are very friendly and professional, and complete the stated work in a detailed estimate in a timely manner.

Our condo's insulation was not up to standard. We had 10" in the attic. The association hired Greene Solutions to add another 8". I was quite impressed with this installation. It was late August. The outside temperature was 92 degrees. They took their time to do a good job.

Excellent work by Mr. Greene. Explained in detail the entire audit. Provided many suggestions as to what needed to be done. We are going to add more insulation to the attic. They even gave us a rebate on the energy audit for working with them on the insulation.

The entire crew from Greene Solutions was courteous, efficient, and professional. After reviewing the work that was to be done and the total cost, they quickly went to work.

I had found Greene Solutions from the monthly Angie's List publication. Mr. Thomas Greene was very helpful with insulating suggestions for the job. The job was porch insulation. Our crawlspace is an open space under an enclosed porch.

Greene Solutions came to our house for an insulation estimate for 2nd floor and crawlspace. They did a very thorough inspection completed by the owner Thomas Greene. Thomas explained everything well and went the extra mile digging into our tight crawlspace to see what was needed for this job.

Sprayed two-part closed cell foam into the exterior joist 'rim joists' of the unfinished basement, covered the crawl space floors with heavy plastic liner and sealed the edges, and sprayed the crawl space walls with the foam.

Greene Solutions installed new spray foam and fiberglass insulation in unfinished 3rd floor attic area. The company was professional, very knowledgeable & affordable. They had a quick turnaround time from the time of the quote to the actual install.... few weeks tops.

Green Solutions did a great job of insulating our house. They were professional, went above and beyond with the installation and I could already feel an improvement in the upstairs temperature (something we have been battling since we moved into the house) before they left.

Greene Solutions installed insulation and sealed up air leaks through outlets and wall switches. They also installed a bladder in my fireplace and sealed my ducts with Aeroseal. They were great.

After two months of high electric bills, I wanted to have an energy audit performed on my house. I was referred to Greene Solutions by a coworker. I called and set up an appointment with Thomas. The energy audit was well worth it.

Greene Solutions came out and walked me through all the places in my home I might effect energy savings, by insulating, caulking, modifying, upgrading, etc. The information they provided to me was thorough and clear, and will serve as a plan for me, going forward, to tighten up my home.

Thomas Greene from Greene Solutions came out and reviewed our home and listened to our needs. Thomas told us what Greene Solutions could do for us and how much it would cost. What a pleasure it was dealing with such a friendly young man that listened to our needs,Thomas was very personable.

They are very responsible and did a good job with the work. It really helped with controlling the temperature in our closet which is adjacent to the attic. The were prompt, courteous, and the pricing was fair.

We had Greene Solutions do an energy audit of our home. Greene Solutions showed us on his infrared instrument where insulation was weak and where we were losing energy. They were very booked up which is a good sign but worked our small job in sooner then expected.

Pearse arrived on time and he was very professional and personable. Pearse showed us where we could save energy by using hvac tape, vents, insulation and lighting. Pearse was very very thorough, the energy audit lasted about an hour.

Greene Solutions performed an energy audit on our home. They then came out to seal our ductwork using Aeroseal and they insulated the attic of our home.We are very happy with the work that Greene Solutions has done.

Thomas Greene was my primary contact through the entire process, from the audit to the completion of the project. He was thorough, professional and patient. I had a lot of questions, all of which Thomas took the time to explain in layman's terms.

Insulated attic and fixed some open areas needing insulation. I had ice backing up over the garage last winter due to heat escaping form the house. Greene Solutions provided expert consulting and provided a plan to solve several energy issues in my house.

Greene Solutions, LLC. Has so far responded quickly, arrived at the appointment ahead of time, were knowledgeable, informative, and were able to schedule when we needed.

My review for Green Solutions is they are very professional yet very personable. They were mannerly, clean, worked well as a team, came on time, went to work right away and were out in a reasonable amount of time.

On December 28, 2015, Greene Solutions sprayed foam in the crawl space rim joints of my condo. I appreciate that one of the workers phoned to tell me that they were running late and the approximate time of their arrival. The workers were polite and efficient.

Everything was perfect. They were on time, fast, and clean. The workers kept me informed of everything they were doing, and let me see the work. I can already feel the difference from what I had to what i have now. I cannot say thanks enough for doing a great job.

The crew arrived on time, was very polite, nice, etc. Finished in ~3 hours or so. Cleaned up after themselves well. Appeared to do very thorough work -- all the nooks and crannies filled in. We had used Greene Solutions years ago for attic and other insulation and were happy to use them again.

Our energy audit was conducted in December and involved some thermal imaging and other testing to identify points of heat loss. Dwayne did this, and I'd concur with others who've reviewed the company in saying that he was punctual, professional, and helpful.

Greene Solutions installed insulation in crawl space they are a very professional family run business. Everyone is courteous and respectful of clients home and time. Highly recommend!

I used Angie's List to identify Greene Solutions for a home energy audit. I was pleased with that service and went onto have my attics insulated and some other smaller energy-saving services done.

I used this company in my previous house. We moved to this house last summer and found their ad in a local flyer. I called and they came to give a free energy audit.

Very professional, family run business. Everyone is courteous and respectful of clients home and time. Highly recommend!

They did a great job. They did the insulation for our home.

Greene Solutions, LLC. added insulation to the attic and sealed gaps in ductwork in the basement. They completed work on time and didn't leave any mess behind. Very happy with the work they did.

As I was taught I got other estimates. Four of them and I estimated doing the job myself.

Greene Solutions found air leaks around my house, they added a foot of insulation in attic, and insulated entire basement inside & around the foundation. Greene Solutions did an excellent job and cut my electric bill in half.

I LOVE Greene Solutions. I was not surprised when Thomas told me that my basement and crawlspace were under-insulated and that my house was leaky as a sieve. I WAS surprised by the reasonable price they charged to change all that.

Nancy was great to work with when she did a complete home energy audit. Nancy found that I had some problems with the insulation in my crawlspace, laundry room, and attic that were contributing to high moisture in the house and mold growing in some of the living areas of the house.

Installed a Radon Mitigation System in the three crawl spaces in my basement. There are two pipes sunk below the basement floor placed close to the wall to draw out the radon gas.

Service on both days was great. Duck and his crew just finished up weatherizing/adding insulation and was very impressed with their work. Top notch and would highly recommend.

The service provided was very courteous and professional. The team arrived promptly the day of installation around 8:30 am and were done before 4 pm. The team was great about asking our feedback during the project and willing to communicate throughout the process and answer any questions we had.

Wow! fabulous, great job. Thank you so much.

Jason and Luke were very professional and neat with insulating the attic space. Nancy performed an AEP audit which highlighted areas of concern in the house (like fireplace air leaks) and tips on how to save energy.

Donald and Owen did a thorough and professional job, doing the little extras needed and as promised. They kept me informed throughout the project, having me inspect their work several times during the four hour project.

The sales rep, Tyler Greene, was very thorough in his explanation of what needed to be done and how the work would be performed. The two man crew - Thomas and Luke - were diligent, knowledgeable, and courteous. They did an excellent job in both the install and the clean up.

Greene Solutions was contracted through Arrow Roofing and Siding to blow fiberglass insulation into the attic. Duck and T2 got right to work, finished ahead of time, and cleaned up afterwards.

Smoothly from the moment I called to make appointment to the finish. Thomas spent time evaluating our energy loss and explained the entire process. Duck and T2 (aka the other Thomas) came in and took care of my home like it was their own.

I am replacing my furnace and A/C and Columbia Gas and AEP both have rebate programs for energy efficient equipment that is installed. These companies require an energy audit to acquire the rebate. Thomas came out to do the audit for AEP.

Checked vents, lights, windows, insulation in attic, the furnace and AC. Filled out all the paperwork for AEP. Gave me 12 energy efficient light bulbs. Also gave tips on how to save energy and $$. Very excellent, was impressed with his professionalism.

After buying a new furnace, I was introduced with Thomas Greene of Greene Solutions for an AEP audit good towards my furnace rebate. He was very informative and more than answered my questions.

Thomas arrived right on time and set about filling out some paperwork to ensure we would get our rebate from AEP. We decided to get the more expensive audit that included scanning the exterior walls with a thermal imaging camera. Be prepared, though, that this will take quite a bit of time.

Full service energy audit. The basic price for this is $350, with an additional charge ($150) for using the infrared camera. I was able to use a rebate coupon (which is how I initially got the idea to have an assessment/audit done) for $50 off.

Our house was in turmoil when we were given Tom Greene's contact info from AEP. Our 20 year old house was out of control with high electric costs (averaging over $500 month).

Thomas was great. He not only went through what we would be doing but got me involved with the audit so I had a better understanding of what was going on in my home in terms or heat and energy. It was very informative.

Greene Solutions performed a home energy assessment for our house as part of the AEP GridSmart program. The assessment was offered at no cost by AEP and I would highly recommend it to anyone who is looking for ways to save money on their energy bills.

The tenant in my rental home was complaining of unusually high electric bills. The electric company confirmed that something was continually pulling on the electricity but they could not tell us what it was.

Complete home energy audit including door blower test.

I used the services of Greene Solutions for energy audit, couple of months ago. They were very professional and thorough. I was impressed with their reports and it was easy to work with them. I liked their services and will use the same in future.

I contacted AEP for an energy assessment. This company was the one that came out to do the assessment. Thomas came out and a walk through. He went through the house and gave tips on things that I would be able to do to be more energy efficient and save money.

Greene Solutions was on time, showed me what they were going to do. Let me see everything when they did it. Did an excellent job. Gave me great energy tips and saved me $400.00.

Greene Solutions came to my home to help me determine how I could solve two problems: 1) solve an extreme temperature differential from our basement (cold) to our upstairs (warm), and 2) solve condensation problems on our basement ductwork that had caused water damage on our new basement ceiling dry

Thomas Greene performed an AEP sponsored energy audit of my total house. He arrived on time, discussed what I should expect during the audit and discussed each test in each area that he performed. As the audit proceeded he made recommendation for conserving energy.

Greene Solutions blew in insulation into my attic for this job. They previously did an energy assessment. The insulation was to help with heating/cooling on our cape cod. The energy assessment told us what we could do to save money on heating/cooling.

Thomas Greene is very professional, very polite and does an excellent job of communicating and explaining. His company's services were excellent. He did exactly what he said he would do at a great price. He also helped us save money with help getting all the rebates that were available.

This is a combined review of a $75 Big Deal inspection and thermal scan and $1350 worth of work completed as a result of that inspection. The scan was carried out by Rick Greene.

Thomas Greene came to do our audit. He was very helpful and provided useful energy saving ideas. This service was paid for but we will be reimbursed our money with the AEP rebate. He does good work.

The first visit was the energy audit (purchased as a "Big Deal"). Thomas came out and spent >1 hour walking through the house with the thermal camera showing me where there were leaks etc. Very friendly and knowledgeable.

First I used my Angie's List Coupon for the Energy Audit. I knew I had insulation issues. Thomas Greene showed up when he said he would. He was very professional and had me follow him around as he scanned my home for energy leaks.

Greene Solutions performed an energy audit. We talked about a few things. I was happy with it. It confirmed that I didn't need to get my walls fixed.

Got a full energy inspection in the house. Walked through entire house, noted areas that could be improved with insulation, etc.The company rep was professional courteous, and upfront.

My partner and I bought our house about a year ago. Like many first time home buyers we had no idea what we were getting ourselves into. Our realtor did a great job of holding our hand and making sure we got all of the basics done. One thing that he never suggested was an energy audit.

The Greene Solutions crew (of 3) spent the majority of the day in my home. They brought in their equipment and supplies and performed the job as specified in our contract. I had already cleared items away from the basement walls for ease of access. The crew was courteous, informative and thorough.

Thomas Greene came to my house from advise from his father, Rick, after Rick stopped by to check services we had received last year. I still wanted the crawl space taken care of.

Surveyed energy efficiency of our condominium. The overall result of this survey was exactly what we had expected. We were extremely glad we participated.

Rick Greene did an energy efficiency audit on our home. He was very thorough and gave us some good suggestions to save energy. We are going to have his company put a vapor barrier in our crawl space next week. Everything went well. We have done some of his suggestions so far.

Greene Solutions installed attic insulation, weather stripping 3 doors and sealing 2 windows. Timely and quality work at a fair price. Job went very well, they were efficient and cleaned up well after the job was done. We notice the effects of the insulation.

Rick Greene did an amazing job with the infrared camera which highlighted air leaks in our newly constructed home. He was able to show with pinpoint accuracy exactly where insulation needed to be beefed up and door seals addressed.

I had 10" of blown in fiberglass insulation added to attic to bring me to an R49 (approximately 1968 square feet of attic), weatherized the attic hatch, fixed the ventilation system in the attic (mine was all clogged up), extended the bath fan exhausts above the new insulation.

I had Greene Solutions come out to our house for an energy audit that I purchased on Angie's List as a "Big Deal." I was able to schedule an appointment quickly and Rick Greene showed up at the appointed time.

I had an energy audit done through Columbus Gas 2 years ago but on the day the auditor arrived, it was 60+ degrees and the thermal scan could not be done. The rest of the audit was done and we had the insulation work that was needed.

Blown insulation in attic above part of home. Fixed some problems at no cost. It went well. Snow delay brought a late start. Did some thoughtful and helpful work and prevent wasps from entering attic. Sealed vents. Clean and careful. Very polite, friendly.

Greene Solutions performed a home energy audit and follow up work. Rick Greene came to my house and ran a fan in my front door to simulate a wind outside, so he could determine what areas needed to be sealed.

I got great ideas on how to reduce my electric bill.

I was extremely pleased with Greene Solutions. Mr. Greene was very professional, explained what I needed to know about the audit in terms I could understand, and he explained the process as we went. He did a complete energy audit and I was surprised with the findings.

The guys were outstanding,very polite and very efficient on a hot day!!

Green Solutions did a great job of insulating our house. They were professional, went above and beyond with the installation and I could already feel an improvement in the upstairs temperature (something we have been battling since we moved into the house) before they left.

We got our house mega insulated many months ago by Greene Solutions. While working in the crawl space they discovered our sliding glass door above it was leaking. The wood was starting to rot. We had no idea. They finished everything, but left that area alone, waiting on our repairs.

Greene Solutions just finished the second project in two years for us and we recommend them highly. Spray foam and encapsulation of our crawl space last year. This year, radon pump, adding blown insulation in the walls of our addition and entire attic. Great attitude, work ethic and quality work!

I highly recommend Greene Solutions! We used their services on two separate occasions, once for foam insulation in our unfinished basement/crawl space and our attic. Every employee was professional, kind, and courteous. They worked fast and efficiently and were everything you could ask for.

We contacted Greene Solutions to help us with a very cold master bathroom. Temps dropped drastically in that room this winter, over 20 degrees colder than the rest of our house at times.

Rick did an awesome job showing my wife and I all the locations in our home we were losing heat/air. Places I would have never thought of. Would definitely recommend having Greene Solutions do an Energy Audit (and any other work) at your home!

Greene Solutions did a great job for me on sealing my duct work. I had done some research on their product Aeroseal, so I had Thomas come out and talk to me about it. He was very knowledgeable about the process and easy to talk to; he then left with a no pressure quote for the job.

I had an audit done as well as insulation installed. Thomas was very friendly and fun. he wasn't going to try to sell me on anything I didn't need and he was there the whole process from the audit to insulation and foam install.

The team arrived promptly and were very professional. They worked all day; I don't think they even took a lunch break. Stairways and halls were protected and they carefully moved furniture, lamps, etc. as needed. They even cleared a closet that we forgot to clear!

We just had Thomas out for an Energy Audit on our house. This was a very formative (and actually fun) experience. We learned so much about how we can improve the energy efficiency in our home and have confidence in the decisions we are making as we move forward in our home improvements.

Great service. They showed up on time and did exactly what they were to do and cleaned up after they finished. I would highly recommend!

Greene Solutions is a high quality company! They were great to work with from start to finish.

As first time home buyers of an all electric, 2400 sq ft home built in the 70s, we were shocked by the rising costs our energy bills as the winter months ticked by. In looking to resolve the underlying issue, AEP recommended a Home Energy Audit.

I found Greene Solutions through AEP's energy audit. The audit was very thorough and gave small, very inexpensive suggestions along with larger, more expensive suggestions on ways to improve my home's energy efficiency.

Delivered as promised. I had insulation and venting installed last week (just in time for the cold weather, I can already tell a difference in how warm my home feels). Price was reasonable for the amount of work completed.

Greene Solutions did a fantastic job from start to finish. The energy audit was very informative and their install crew was on time, worked hard, courteous, and clean. My home already feels tighter and less drafty....I can't wait to see how it feels throughout the winter.

We found Greene initially when we were working on a rebate after replacing our furnace. A few months later we ended up getting more insulation blown in the attics and the crawl space taken care of. Every step of the way, Greene Solutions was great to work with.

I contacted Greene Solutions for a home energy audit. They were professional, courteous, and scheduled my audit quickly. They added insulation to several areas in my home and I could instantly FEEL the difference in my house. Great company, great results!

One of many AEP recommended contractors for our Home Energy Audit - I can't imagine finding a better contractor for the job. I'm glad they were one of the first two that I called and happier still that they were the first to return my call to schedule the appointment.

Greene Solutions was recommended to us as a result of an AEP Energy audit after having a new furnace and AC installed. Thomas Greene, the owner, came to our house and made recommendations of what we need as far as insulation.

Greene Solutions, LLC. came out to my home & helped to determine why master bedroom in our new build was more than 10 degrees cooler than rest of the house. The builder had failed to add insulation to the ceiling.

I had Greene Solutions out to help with why my master bath pipes freeze every winter. They discovered several insulation gaps in my house, explaining why the pipes freeze but also why the second story never warms up no matter what the thermostat says downstairs.

When replacing my roof of 15 years, Ascent Roofing discovered the wood pulp insulation the builder put in shrunk to 3 inches in depth or was practically non-existent. Our master bedroom was freezing cold in the winter and would never cool off in the summer time.

Great experience. Outperformed my expectations. Would do it again in a heartbeat. I live in a 75+ year old house with unnecessarily complicated zoned heating system and much of the ductwork is behind walls and not accessible.

Greene Solutions came to my house and inspected thoroughly. Their recommendations made perfect sense. Glad to hire the company.

We had Pearse from Greene Solutions, LLC. come out and do an energy audit in our house that was built in 1900 - we have lots of spots that need improving. We decided to start with having the basement spray foam insulated as well as have the open crawlspace under a bathroom addition insulated.

Pearse O'Grady did great a great job. He walked me through the house and changed light bulbs and gave me great energy savings tips!! Thanks for being so friendly and helpful.

Daniel was extremely thorough during our energy audit. We didn't realize how much energy/heating we were losing until he literally showed us using his equipment. He explained everything very well and answered all questions we had. We really appreciate his time and knowledge!

Being a real estate broker I appreciate home features that create energy savings. I used Greene Solutions for many energy efficient projects for my 1963 built home.

I must confess that my journey to find an insulation company was a frustrating one. I started with the more well known companies, and to be honest, I felt like they didn't take me seriously. In fact, one wanted to charge me for the estimate and then cancelled the same day of the appointment.

I am so happy with the Team at Greene Solution! They made the whole experience simple. The owners came and began the morning by doing a blower test and keeping me informed throughout the process. They were there to introduce me to the team of men working to improve the efficient of my home.

Thomas Greene came out to do an energy audit after I had a new furnace and AC installed. He was extremely helpful explaining how to make the house more energy efficient. As a result I have scheduled them to do some work. I would definitely recommend their services.

We used Greene Solutions for an energy audit through AEP and after going with the audit we decided to have them do the improvements that were stated. Greene Solutions team of Owen and Tommy came in and did a very professional installation.

Competitive pricing, honest consultation, and even gave me several tips on weatherization that I could do myself. Didn't try to upsell me, and let me decide what was best for my insulation needs and finances. The coldest room in my house felt warmer almost immediately after they finished.

I was introduced to Greene Solutions through an AEP energy audit. They provided several suggestions to improve my home's efficiency and we have acted upon several of them. We hired Greene Solutions to insulate our attic and to foam insulate some "cold spots" around the house.

Two extremely pleasant Greene Solutions employees spent most of the day blowing insulation into our attic, foaming the walls in the crawl space, and installing LED retrofit can lights.

Today we had our home insulated by Greene Solutions and We were thoroughly impressed by the professionalism. They came out and worked hard and were very polite. I work at home and barely even knew they were here. Greene Solutions is the Real Deal!

Duck and T2 did a great job. They explained what they were doing and answered all of my questions. When the job was completed they had me inspect the work and verify that my home was cleaned to my satisfaction.

Greene Solutions installed vapor barrier material over three basement crawl spaces, sprayed foam insulation along the foundation walls in the crawl spaces and sprayed the rim joists with insulation along the entire house perimeter.

Very helpful and personable in explaining each step of the process of installing my radon mitigation system. The system is silent, inconspicuous, and completely effective in cycling out the radon from my home. I would certainly recommend Greene Solutions and Tyler Greene.

I want to say thank you to the Greene Solutions team for their work in making my home more energy efficient. From their inspection to the completed work, I was very pleased with the members of the team. Then didn't even let a power outage keep them from completing their scheduled work!

Greene Solutions arrived on time, quickly got to work, and did an excellent job. When one of the workers slipped and created a hole in the ceiling, they let me know that they would repair it. They said it would be "as if they were never in my house"! They lived up to that... The team was great!

Very knowledgeable about insulating the house. Crews are experienced and will adapt to changes throughout the process. I highly recommend this company.

Anyone with a cape cod will know the difficulty inherent in keeping the second floor a comfortable temperature. Mr. Greene came out and did an inspection, recommendation, and estimate for insulating the second floor. The crew that arrived was very professional.

After receiving estimates and researching several competitors (7 to be exact), I chose Greene Solutions to install a radon mitigation system and basement spray foam insulation.

We recently worked with Greene Solutions to install a radon system and also encapsulate our crawl space. Their team was efficient and extremely professional during the 1/2 day installation process. We couldn't be happier with the work performed and both systems are operating quite effectively.

The crew was very pleasant and courteous while installing! We have been very happy with the basement and attic insulation that was installed, great energy saver!

Greene Solutions were the Perfect choice for us! They came to our home and gave us a quote for what we were looking to have done. They were Super friendly and explanatory and we quickly hired them to do the job.

It was a great experience. First off, Thomas came to my home to determine what needed to be done and provided me with an estimate. We scheduled the install. The team arrived at the scheduled time, and was extremely courteous and professional.

When we sold our house, the buyers wanted a mitigation system put in.

We had a ceiling fan failure following blown insulation in our attic. When I reported this to Greene Solutions, on the same day they sent Thomas Otayco who had been a member of the insulation team to check this out. Thomas was most polite, and efficient in troubleshooting the problem.

I actually work directly with Greene Solutions doing energy audits and sales. Aeroseal is a relatively new product, and I wanted to make sure it works the way it is supposed to. So I had aeroseal technology applied to my duct work which is flex duct in the attic.

It was a pleasure to work with Tom at Greene solutions and his crew. They were professional and delivered projected results. After Aeroseal, the temperature variance between floors (3 degrees per floor) has leveled out and is within a degree or two of what the thermostat is set at.

Quality service and fair prices. Very impressed with the thoroughness of their work; they left no trace of scrap insulation or dirt after leaving my house.

Friendly and thorough. The crew, headed by Duck, did a nice job on insulation. The follow up by Tyler was quick; he answered my questions and quickly resolved an issue. Great work all around.

We had Greene Solutions do an energy audit because our relatively new central a/c has needed to be supplemented by a window a/c for the past three years. Also, there has always been a temperature control issue with the master bedroom closet, which was poorly insulated.

Great family owned business! Very friendly and professional!

I just had my home's attic and crawlspace sealed and insulated by Greene Solutions. Duck and the guys where prompt, professional and detail oriented in every aspect of the job. I strongly recommend Greene Solutions as an energy solution partner for your home.

We had a great experience with Greene Solutions. Duck and Jay were prompt, professional and did a wonderful job with our insulation. I would highly recommend them.

We had insulation added to our attic and also under the floor of our bay window. Duck, Burns and J did a great job and were very professional. They were respectful of our home and also were helpful in answering my questions and in showing the final work.

My experience with Green Solution can only be described as wonderful. The entire staff, from the girl who picked up the phone when I called to schedule quote (Devon?), to the installing crew, was amazing.

Duck and T2 did an amazing job in installing insulation on our enclosed porch. They assessed the situation and then came up with an alternate solution which worked wonderfully. They were professional, personable and polite. Well done!

The whole process was excellent. I was referred to Greene Solutions from AEP for some remediation after an energy audit. We had additional insulation added in the attic, a solar powered attic fan added, some foam insulation added to the basement, and the Aeroseal package added to our ductwork.

I'd like to congratulate your crew for the fine job they did today, blowing insulation into the overhead of my garage. They did a great job. I would recommend this crew for any prospective customer!

Great work from Duck, Burns, and J today installing insulation. Polite, quick, clean service. Also great initial energy audit from Rick, which was very informative and gave me a lot to work with.

We had Greene Solutions come in and insulate our attic. We previously had someone else do the job and it was subpar, to say the least. The guys at Greene Solutions were friendly, knowledgeable, and very informative in showing and explaining what they were doing to fix our insulation issues.

I highly recommend you ask for Duck and T2 to do your insulation. They are very friendly and professional. Our house is warmer and more comfortable and the price was very reasonable.

Duck and T2 did a wonderful job installing insulation in my attic. They showed up and got right to business. I will let everyone know about this company if they are looking to have any work done. Thank you guys!

Greene Solutions helped me out with spray foaming my basement crawl spaces, cleaning my air ducts, and then aerosealing my ducts for better efficiency. The process was fairly painless, and we noticed a big difference right away.

We had the energy audit completed - which is very helpful so we know where we should focus our investment in insulating. We knew our house was drafty and cold, just didn't know why or what was important to deal with first. Great advice, great family owned company.

Fantastic! Their work was excellent. My crawl space went from a horrible dirty, dismal dump to a clean, draft free happy place. I can't thank Duck, Thomas (T2), and Luke enough. There is no question, hire them!

I had an energy assessment done through AEP to show me how to help save on energy costs. Greene Solutions was recommended to use for the biggest concern of more insulation needed in the attic.

A prompt, professional and thorough team did a wonderful job insulating my attic. Strongly recommended! A+++

Friendly and efficient staff. I moved here in August and the house was well below the recommended R factor for Ohio. 'Duck' and 'T2' got the job done to spec, faster than initially estimated, and did a good job cleaning up afterward.

I hired this company to put in insulation in my attic and to install a roof vent for my bathroom fan. They did very good work. Duck, the gentleman in charge of the crew, was very kind and polite, and he took the time to explain everything with photos as they did the work.

Amazing! We had and energy audit leading us to having our attic and crawl space done. These guys were so friendly and willing to explain everything along the way.

Of the 5 companies I contacted Greene Solutions was the only one to provide a solution that was specific to the needs of the house. Tyler and Pearse took the time to explore different problem areas, consult with their team a come up with a strategic course of action.

Had an audit done as well as insulation installed. Thomas was very friendly and fun. he wasn't going to try to sell me on anything I didn't need and he was there the whole process from the audit to insulation and foam install.

We chose Greene Solutions to do our attic insulation. After doing research and reading all the reviews, they were the ultimate choice!! The crew were on time, friendly and professional. They included me in the step by step process by showing me pictures of every stage of work.

Our home has been drafty and cold in winter for the 30 years we have lived in it. We finally had an energy audit (complete with exhaust fan and infrared camera) which showed hidden areas of major air leakage---especially in the front porch roof which fed into the rest of the house.

We heard about Greene solutions from woody and the wake up call on the radio and scheduled them through AEP, Rick came out right on time and instantly starred saving its energy with the free cfl lights, two shower heads, and new faucet heads to decrease water consumption!

This is a very professional, thorough and complete Energy Auditing Company and full service contractor for making your home energy efficient. We were very pleased with the home energy review after initially being somewhat dismissive of the idea.

For the past several years my parents have complained their freestanding condominium does not heat and cool equally in all rooms. Their upstairs was unbearably hot in the summer and always cold in the winter. It seemed the second floor rooms were unusable.

After finding Greene Solutions on Angie's List, my husband called them for an energy assessment for our new home. Thomas identified several easy fixes we could schedule to make our house more efficient. Their prices are reasonable and their products are quality.

Our energy bills were out of control so we had Greene Solutions come out and perform an Energy Audit. Rick Green performed our audit. He was very through, professional, and took time to explain everything!

Last spring, we contacted Greene Solutions to conduct an energy audit on our 30-year-old, all electric home located nearly 2 hours from Columbus. The experience was eye opening.

Greene Solutions is a well-run, professional company that truly delivers on their goal to help make your home more energy efficient. When I moved into my early 1900s home Thomas and his team came out to do an energy audit; identifying areas where I could improve the home.

Earlier this year Thomas from Greene Solutions came out to my 1970s home to do an energy audit. He asked me if I had any concerns with my house and I mentioned that the upstairs bedrooms get hot in the Summer and cold in the Winter.

My experience with Greene Solutions was well worth the pricing, and I highly recommend them based off of my experience! I utilized the Deluxe Energy Audit service, and have an insulation installation scheduled.

Thomas Greene, the president of Greene Solutions, came to my house to perform their "diagnostic" energy audit. He arrived promptly at his scheduled time, and he was courteous, professional, and helpful throughout the assessment.

I had first contacted Greene solutions back in September to get an estimate on insulating my attic. From their great website I knew my house was greatly lacking insulation up there. Tom came out and we did a walk around my house and he took a look at my attic.

Rick-Your crew just left. Wanted to say that they were timely (a little early even), worked very quickly, and were highly professional. Eric ran the show and worked with me to explain everything, as well as handled all the finances and paperwork. All 4 of them were respectful and professional.

I was very happy with the work and service on my new insulation project. I went to r 60 in the attic and had some walls foamed. The completed job is awesome! All workers were very good and I appreciated having the owner work alongside them. I really feel I received what I bought!

Had these guys come out last year to install insulation and provide some energy saving tips. We definitely have noticed a decrease in our electric bills! Friendly, professional, and courteous group!

I live in a town home next to an elderly set of neighbors who are retired and do nothing but sit inside the house and smoke all day long.

This was a challenging job in a very old house. The job was completed in one day due to the hard working employees. They were polite, competent and careful. I did discover a small section that was not completed on the day of work.

All the guys that worked here were very nice and knowledgeable. They worked hard and cleaned up afterwards. We are very excited to see a lower heating bill the winter. I'm very pleased.

What a pleasure it was to have a crew come in, do tier job and actually ave fun doing it while being professional at the same time. I highly recommend Greene Solutions! The initial consultation showed us where we were losing a lot of energy.

Super responsive. Did excellent work. Now that the weather is getting colder, there is a noticeable effect in the spaces they insulated.

Professionalism from start to finish. Greens solutions president, Thomas, came to our home to provide a crawl space, foam insulation quote. He took the time to explain the process, details of what was needed, and where our insulation was lacking or non-existent.

After getting several estimates for spray foam insulating rim joists I decided to go with Greene Solutions and I'm happy we did. Thomas took the time pointing out areas he would address if it was his house.

I had a great experience working with Rick and team from Greene Solutions. They were able to quote me a fair price and connect me to an electritian to do some work prior to getting new insulation put in.

Highly satisfied with the quality of work and professionalism of everyone at Greene. Recommended.

We are glad we got the attic insulation done by Geene. Tom greene is an excellent person to work with. He did not try to sell things I don't need. He measured the insulation, pointed out areas which needs improvement and quoted a very reasonable price.

This is how it should be when working with people. From the 1st visit with Tom for the inspection/quote to the day of the work was completed by T-2 and his crew (he paid me to say that guys).

I highly recommend this company.Rick came out and gave us an estimate.He was very professional and friendly.He took an infared camera and showed me where we were losing heat.(spot lights etc)

The installers were very thorough and efficient. Covered the flooring to protect it from the equipment, and cleaned up afterwards. Highly recommended this company. Great to work with, the salesman, installers and the office workers, all very professional.

A 2-man team came out to insulate my cantilever bump out more securely. Thomas was the lead tech and he was accompanied by Pierce.


Everything went amazingly well and the results of their Aeroseal duct sealing service has been 
spectacular. We have noticed a consistent temperature throughout the entire house and we anticipate 

Thomas came out to my house and didn't try to sell me, he demonstrated in irrefutable fashion just how "leaky" my house was. My house is 45 years old and had barely been insulated in the attic and basement. Our heat pump ran continuously and had it's electric burners on most of the time.... Read More

To whom it may concern:  I would like to let you know of the fine work done in filling my attic with insulation.  The 2 technicians, Thomas and Pearse,

This is a fantastic company who does exactly what they promise. They were quick to come out and provide an honest quote, very good pricing and even better quality and customer service. Went above and beyond to finish the job right and take a lot of pride in their work.

This company did a great job! From the day Thomas came out to meet with us to give us an estimate until the job was completed, we felt completely comfortable with what needed to be done. In the attic, they sucked out all the insulation, sealed everything, and put new insulation in.... Read More

Tyler was very professional and knowledgeable about the process and product. I was happy the way he talked me through every thing. He wasn't pushy and was very down to earth. He was willing to take as much time as needed for me to understand everything.

They did a great job, arrived on time, cleaned up after the job and offered to help me put things back. Nice people to work with and I felt the price was fair.

They did a great job, arrived on time, cleaned up after the job and offered to help me put things back. Nice people to work with and I felt the price was fair.

I wanted to commend the team you sent today.  They were very courteous, professional and did a fantastic job!

Thanks!

I highly recommend this company! Rick was very thorough and walked me through every step and explained the entire process. Thomas and Pearse were very professional and did an amazing job! They went above and beyond to make sure my home was taken care of.

Green Solutions is a stellar company. It all began when Tyler came to give me an estimate. Initially, I planned to insulate only the crawl space, garage and garage attic space. But I also had Tyler inspect the two other attic spaces so I would know what to do for the future.

They called the day before to remind me they were coming and they called 15 minutes before they came. The workers were polite and thorough and cleaned up totally after they were done. Excellent job.

I was struggling with a hot upstairs and upon further investigation, the attic had practically no insulation in place AND the entire center stack of the house was open to the attic after the previous owners hired someone with no idea what they were doing to make changes in the attic.... Read More

We had Greene Solutions insulate our house from attic to basement. The estimator was very thorough and took the time to go over our whole house, and the insulation crew was just great, very professional and nice. They also worked with our energy company to get us significant rebates!... Read More

we are enjoying a much more even temperature in our split level. our air conditioner has had no trouble keeping us cool in the 90 degree heat. we have far less humidity in the basement. we were told not to expect a great difference in temperature on our glass-sided three season room.... Read More

I can't speak highly enough about this company. Everyone was a pleasure to work with from the very beginning.


Thomas and Pierce were wonderful! They showed up on time and were very thorough. I was so impressed with the communication along the way and they went above and beyond to make sure things were done right. Thanks for making this process so easy!

I had a great experience with this company-they're flexible and willing to work with you to make sure you're getting the best bang for your buck.

Hi,  Today I received the Insulation Bonus Rebate check from Columbia Gas.  The check also included an April 2018 Kicker Rebate that I did not expect since work was done past the 90 days and I received no coupon at the time of audit.  Thank you to the person submitting the paperwork for... Read More

Friendly, on time, and attentive staff and crew. Did a great job on our large, very old, attic with re-insulation, air sealing, and gap closing.

Friendly, on time, and attentive staff and crew. Did a great job on our large, very old, attic with re-insulation, air sealing, and gap closing.

Jason & Owen did a great job! They explained everything & answered all of my questions . Very courteous & polite. They were punctual. They even cleaned up afterwards very nicely.

These guys were fantastic -- treated our home just as they would their own, were professional and hardworking. We hired Greene after an energy audit and Thomas provided guidance on which fixes would get us the biggest bang for our buck.

Tom and T2 did a great job on our insulation. They were in and out in just a few hours, were very professional and clean. I can already tell a difference in the temperature of our basement, even with the windows open. There's barely even a noticeable smell.

If you're looking for someone to go above and beyond a simple install, and teach you how and why your home might benefit from certain improvements, Greene Solutions is the team to call.


Great customer service all the way around. They spent time going through options with me and were very informative. Great price and great service. The installers made sure to check everything they did and made sure job was done right.

We got our house mega insulated many months ago by Greene Solutions. While working in the crawl space they discovered our sliding glass door above it was leaking. The wood was starting to rot. We had no idea. They finished everything, but left that area alone, waiting on our repairs.... Read More

Every employee I spoke with was a true professional. I live in a flat roof home and several companies would not even provide me a quote! Greene Solutions provided a quote and their installer was a magician.

Had a great experience with this company and would totally recommend and definitely use again for and future projects. From the estimate to the actual completion of the job was a easy and smooth process. All the staff that I delt with was very friendly and professional.

Absolute professionals! Had blown-in insulation put in my garage attics spaces and in the walls. Thomas conducted the assessment and provided a detailed quote. Kudos to Tyler, Pearse, Owen, and Jason, who all worked efficiently and completed the job with high quality results!

I had a great experience today with Greene Solutions. Kenny, Eric, and Pierce were friendly and professional. They installed insulation throughout my home. They explained all of the different things they were doing very clearly, and they worked hard to get the job done.

Absolutely AWESOME work, clean, very professional, knowledgeable, and done right the first time. Cannot miss with this team, well worth it!

Start to finish, these guys were top-notch. Had to add insulation in attic, as well as spray-foam in basement. Before/after job is night/day in terms of home's energy efficiency. Installation crew also informed me of a potential fire risk with old knob & tube wiring.

During this freezing weather I keep thinking how happy I am that we had our attic insulated by Greene Family Solutions!! We had the insulation done three years ago and it made a world of difference - our house is so much more even in temperature and comfortable!

Awesome experience with them. Knowledgable and friendly. Recommend without reservation.

Start to finish, these guys were top-notch. Had to add insulation in attic, as well as spray-foam in basement. Before/after job is night/day in terms of home's energy efficiency. Installation crew also informed me of a potential fire risk with old knob & tube wiring.

Awesome experience with them. Knowledgable and friendly. Recommend without reservation.

The team arrived promptly and they were very respectful of my mother's property. The two young men were very polite and professional. I appreciate uniform professionals and that they were.

My recent experience with Greene Solutions could not have been better! I selected them from a Columbia Gas recommended list, called and got a quick appointment for an estimate. Thomas was right on time, provided all the needed information and a very reasonable estimate.

They are very friendly and knowledgeable.

I recently had Greene Solutions out to replace windows. Tom came out and he was direct, honest, offered a great product that was made local, and even ensured I had the right install team.

One of my clients (I'm a realtor) found these folks, and they did a phenomenal job remediating a raccoon-infested attic for them. I called them a few months later to help get a home that was used only during the summer ready for year-round living.

They did a great job. Very professional, friendly and helpful. I would highly recommend them.

Sold our Bexley house to downsize and retire in Eastmoor. Mid-century ranch had 50's level in the roof. Went to the lawn&garden show at Fairgrounds and found the Columbia Gas free audit. Then contacted both Columbia Gas recommended contractors and others. Easy decision!

Friendly, efficient, knowledgeable. Real pros! Highly recommended!

Greene Solutions did an excellent job making my home more efficient by closing gaps in my duct work, adding foam to my basement, and insulation in my attic. The entire team, including Harvey, Pearse, and Thomas, was very professional and attentive.

Thomas and the crew were amazing. They were professional, clean, and even went above and beyond and did things that were not expected like hook together vents in the attic that were not connected!

Thomas did a great job. Was able to work around my timeline. Will definitely use them again.

We recently bought an older home that was seriously in need of insulation. With the AC on constantly it was 89 degrees inside this past July. A friend recommended I call Greene Solutions.


This was by far the best experience I've ever had with a company!! I have a 3 level front/back split. It's a small house maybe 1400 sq feet of living space. In the winter, all the heat stayed in the lower level. The utility room where the furnace is was very warm.

Thomas the owner came out and assessed my home and told me where I needed insulation and what products they would be using. Owen and Jason came out about a month later at the appointed arrival time, both were very courteous, and went over what they were going to do.

Thomas and his partner were professional, friendly and did a great job!!

Working with Greene Solutions for insulation in my house has been an easy, pleasant, and quality experience. Tom was the ONLY salesperson, out of the three I had quote, that actually walked inside my attic.

Thomas came out and provided an estimate to add insulation to my attic. He was very professional and provided a detailed explanation of what needed to be done to correct venting issues as well as removing the damaged existing insulation and replace it.

We contracted with Greene Solutions a couple of years ago to complete an energy audit and to map out a series energy saving projects to achieve desired energy efficiency and comfort goals for our 30 year old home. The last two projects were completed in September 2019.

Do yourself a favor and give these guys a call. Thomas was professional from the start and easy to work with to schedule an estimate. Pearse and Harvey arrived on time, honored the quote even reducing the price as some work ended up not being necessary.


I couldn't be happier with this company. I spoke with three different companies when looking at insulating a house I had recently purchased. Thomas Otayco walked me through everything, was available for questions after the consultation and didn't try to sell me things that I didn't need.... Read More